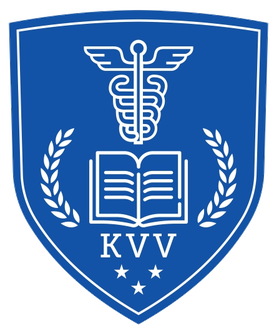 Office of International Affairs
The National Education Policy 2020 has laid emphasis on expanding the global outreach of the Indian higher education in the country by promoting India as a global study destination and intensive academic and research collaboration with foreign HEIs. Establishment of an Office of International Affairs in each University will be an integral part of internationalisation of higher education in India.
University Grants commission,
13.01.2021
Contact:
+91 2164 241555/6/7/8 Extn : 456 / 342
dydr.intaff@kvv.edu.in
About
Krishna Vishwa Vidyapeeth, "Deemed to be University", Karad is a sought after medical school among the international fraternity of students situated in the south west part of Maharashtra state in India. Students from all over the globe had been admitted to Krishna Vishwa Vidyapeeth for many years spanning from Canada to New Zealand. Apart from recognition by Medical Council of India, the MBBS program is recognized by Malaysian Medical Council, Sri Lanka Medical Council and listed in Directory of World Health Organization. 
Established as International Student Cell in year 2010, it has grown to accommodate students, faculty, patients and other guests for various courses and events. The UGC initiative of laid the University to upgrade the cell into Office of International Affairs to cater all aspects of internationalisation of the University, be it academics, research, scientific activities, patient services and so on.
Mandate of the Office
To coordinate all matters relating to foreign to students, subject experts and guests.
To extend all possible help to the foreign students to adapt to the new cultural environment and make their stay in India comfortable and enriching.
Single point contact for registration with FRRO / e-FRRO.
To engage in promotional activities and brand building campaign for Internationalization of KVV.
Interfacing with reputed international education centers.
Functions
---
Documentation of International Students
Application & academic certificates
Equivalence certificate from Association of Indian Universities, New Delhi
Letter for Visa
Issue of admission letter
Registration with local police station & Foreigners Regional Registration Office (Superintendent of Police, Dist. Satara)
Residential Permit procurement & renewal
Passport & Visa renewal
Guidance to prospective candidates as regards to admission and eligibility
Arrangements for reception, transport and induction schedule.
Arrangement for extracurricular activities, sports & games and social events to explore Indian Culture jointly with Student Welfare Cell.
Correspondence with respective Embassy or Indian High-Commission, wherever necessary.
Assist in problem solving of all kinds.
Welcome & farewell programs
Mediating between teachers and students
Managing visits of officials from Embassies of respective countries
Celebration of National days of respective countries
Managing Elective & Selective sessions
Verifications of documents on ECFMG (Educational Commission for Foreign Medical Graduates) web portal
Trekking and other extra-curricular activities
Vernacular language classes
Academic Programs
Types of program
| Type of Program | Duration |
| --- | --- |
| Full term programs : undergraduate, post graduate, diploma and doctoral programs | As mentioned against respective program detais |
| Fellowships | 1 Year |
| Short term training programs for Nurses and Technicians | 3 / 6 months |
| Observership / Elective programs | 2 weeks to 3 months |
Chief Patron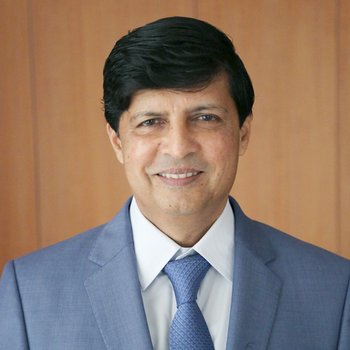 Dr. Suresh Bhosale
Hon'ble Chancellor, Krishna Vishwa Vidyapeeth (Deemed to be University).
Authorities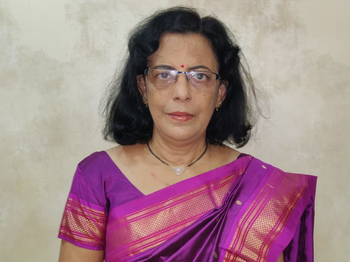 Prof. Dr. Mrs. Neelam Mishra
Hon'ble Vice Chancellor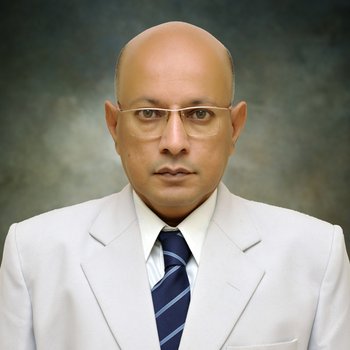 Dr. M. V. Ghorpade
Registrar
Office bearers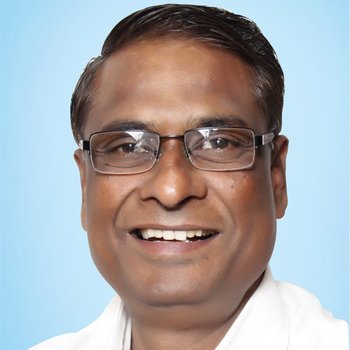 Dr. Mansing Pawar
Director, Collaborations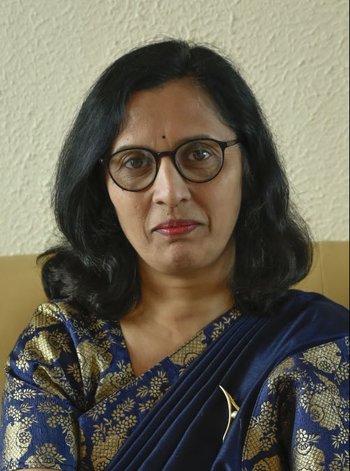 Ms. Archana Kaulagekar
Dy. Director, International Affairs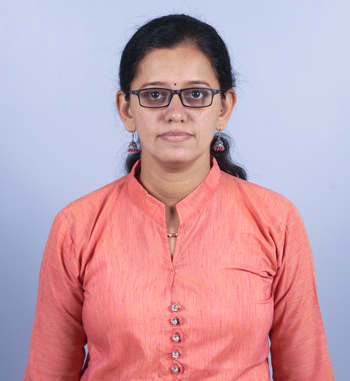 Mrs. Radhika Chivate
Section Officer
Recognition
| Sr. No | Recognition |
| --- | --- |
| 1 | National Assessment and Accreditation Council (NAAC) |
| 2 | National Accreditation Board for Hospitals & Healthcare Providers (NABH) |
| 3 | National Accreditation Board for Testing and Calibration Laboratories (NABL) |
| 4 | National Neonatology Forum of India (NNF) |
| 5 | Kvalitet Veritas Quality Assurance (KVQA) |
| 6 | Institution's Innovation Council (IIC) an initiative of the Ministry of Education, and the MHRD's Innovation Cell, Govt. of India |
| 7 | NIRF (National Institutional Ranking Framework) |
Fee structure :
USD 2000 per annum : Tuition
USD 6000 per annum : Stay & Food
Other duration : Pro-rata basis
Minimum duration is one month : Tuition USD 200; Stay & food USD 500
Events, Webinar, Workshop, Conference
Academic Awards & Achievments
Collaborations & Linkages
| Sr. No | Collaborations |
| --- | --- |
| 1 | MOU Between KIMSDU and Uniformed Services University of thke Health Sciences (USUHS), Bethesda, MD, USA. |
| 2 | MOU Between KIMSDU and Saint George's University Limited, Grenada. |
| 3 | MOU Between KIMSDU and AIMST University, Malaysia. |
| 4 | MOU Between KIMSDU, Sao Leopoldo Mandic Brazil College of Dentistry, Brazil. |
| 5 | MOU Between KIMSDU, NextGenU.org, 22715, Grouse St. NW, Bethel Minnesota, 55005, Washington. |
| 6 | MOU Between KIMSDU, City of London Dental School, Southgate Dental Sciences Campus, High Street, Southgate, Enfield, London, N14 6BS, UK. |
| 7 | MOU Between KIMSDU and Bule Hora University, Ethiopia. |
| 8 | Ajman University, UAE. |
| 9 | MOU Between KIMSDU and Imbio, LLC Michigan Limited, Minneapolis, MN 55413 |
| 10 | Kaohsiung Medical University, Taiwan. |
| 11 | MOU Between KIMSDU and Institute of Health & Management, Australia |
| 12 | MOU Between KIMSDU and National Pirogov Memorial Medical University, Vinnytsya (Ukraine) |
| 13 | MOU Between KIMSDU and KYIV International University, Ukraine |
| 14 | MOU Between KIMSDU and KYIV International Medical University, Ukraine |
| 15 | MOU Between KIMSDU and The French Unesco Chairman of Digital Anatomy (Paris University, France) |
| 16 | MOU Between KIMSDU and University of Puthisastra (UP), Phnom Penh, Cambodia |
| 17 | MOU Between KIMSDU and Birmingham City University, UK |
| 18 | MOU Between KIMSDU and Merck Foundation, Germany |
| 19 | MOU Between Krishna Institute of Medical Sciences "Deemed to be University", Karad and Ajman University Clinical Elective |
| 20 | MOU Between Krishna Institute of Medical Sciences "Deemed to be University", Karad and Universiti Sains Malaysia |
| 21 | MOU Between Krishna Institute of Medical Sciences "Deemed to be University", Karad and University du Quebec a Trois-Rivieres, Canada. |
| 22 | MOU Between Krishna Institute of Medical Sciences "Deemed to be University", Karad, Abu Ali ibn Sino Bukhara State Medical Institute Republic of Uzbekistan and People Hive LLC |
| 23 | MOU Between Krishna Institute of Medical Sciences "Deemed to be University", Karad and Consorzio Interuniversitario Nazionale per la Bio-Oncologia CINBO, Italy |
| 24 | MOU Between Krishna Vishwa Vidyapeeth, Karad and Bukhara Avicenna University (BAU), Geofizika MFY, Street Geolog 32, Kagan Region, Kagan, Uzbekistan |
| 25 | MOU between KVV(DU) and My Dentist, Manchester |
| 26 | MOU between KVV(DU) and Tehran University of Medical Sciences, Tehran, Iran |
| 27 | MOU between KVV(DU) and Florida Agricultural Research, Thonotosassa, Florida (Not signed by other Party) |