International Student Cell
Contact:
Ms. Archana Kaulagekar
+91 2164 241555/6/7/8
Extension : 456 / 342
About
Krishna Vishwa Vidyapeeth, "Deemed to be University", Karad is a sought after medical school among the international fraternity of students situated in the south west part of Maharashtra state in India. Students from all over the globe had been admitted to Krishna Vishwa Vidyapeeth for many years spanning from Canada to New Zealand. Apart from recognition by Medical Council of India, the MBBS program is recognized by Malaysian Medical Council, Sri Lanka Medical Council, General Medical Council, UK and listed in Directory of World Health Organization. The International Students Cell was established in 2010. The International Student Advisor (ISA) has been shouldered the responsibility to run this cell. The standard operating procedures were laid down to administer the cell.
Key Person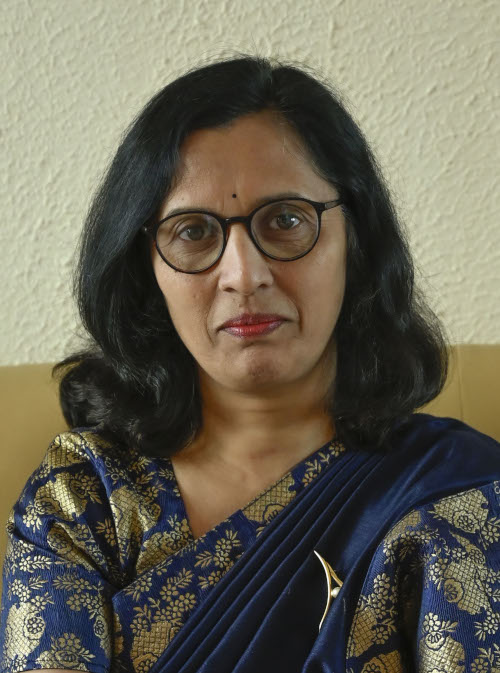 Ms. Archana Kaulagekar
Deputy Director,
Office of International Affairs,
Krishna Vishwa Vidyapeeth
(Deemed to be University), Karad


Tel (Office) – +91 2164 241555/6/7/8 Extn : 456 / 342



dydr.intaff@kvv.edu.in
Features
Single window service to International Students Community.
Networking and proactive Interventions for Internationalization of KVV.
Interfacing with International Education Centers of Excellence.
Use of technology & innovative ideas for connectivity and Interaction.
Objectives
The Krishna Vishwa Vidyapeeth Deemed University's International Student Cell (ISC) is set up to deal with admission, guidance and all aspects of their administration prior to their admission, after admission, during their stay at KVV and after passing out from KVV.
The ISC shall also help university authorities to INTERNATIONALISE KVV.
Office
The office of ISC will be co-located with the Academic section of KVV.
The office is headed by an International Student Adviser (ISA)
The contact details shall be displayed on the web of KVV.
All communications relating to International students should be addressed to the International Student Advisor.
Admission
International students will include the following:
Foreign Students: Student holding passport issued by foreign Countries including people of Indian origin (PIO) who have acquired the nationality of foreign countries are included as foreign students.
Non Resident Indian (NRI): Only the NRI students who have studied and passed the qualifying examination from schools or colleges in foreign countries will be included as International Students. This will include the student studying in the schools or colleges situated in foreign countries even if affiliated to the Boards of Secondary Education OR universities located in India. It will not include student studying in those schools or colleges (situated in India) and affiliated to the Boards of Secondary Education or universities located in foreign countries. Students passing the qualifying examinations from Boards or Universities located in Foreign Countries as external students and dependants of NRI studying in India will not be included as International Students. Once a student is given the status of an International Student, his status will be maintained throughout their education in KVV.