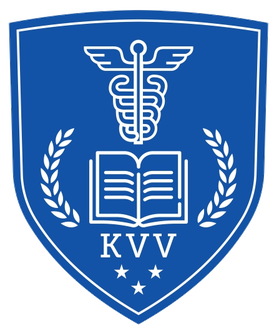 Krishna Institute Of Nursing Sciences
Year of Establishment: 2006 Recognition: Indian Nursing Council / Maharashtra Nursing Council Medium of Instruction: English
Contact:
02164-241555-58
deankins@kvv.edu.in
About - Krishna Institute Of Nursing Sciences
It was Florence Nightingale who changed the public perception and attitude towards nursing with her extraordinary commitment and in the process laid the foundation of nursing as a profession with purpose & direction.
Today the nurse with her skills and knowledge has a very important position in the health care organization. Hospital nursing has became specialized with distinctive branches of critical care, neonatal and child care, cardiac care, burns, oncology, urology and nurses with special skills in operation theatre etc. However her traditional role as a person who cares for the sick, injured and disabled has assumed greater importance with her even higher aim of promoting health and preventing illness.
Year of Establishment: 2006
Recognition: Indian Nursing Council / Maharashtra Nursing Council
Medium of Instruction: English
Key Person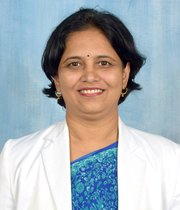 DR. (Mrs). Vaishali Rajsinh Mohite
Dean
Krishna Institute Of Nursing Sciences

Tel (Office) – 02164-241555-58

deankins@kvv.edu.in
DR (Mrs) Vaishali Rajsinh Mohite is an accomplished nursing professional with extensive experience in teaching, research, and leadership roles. She currently serves as the Dean and facilitator for establishing Undergraduate, Postgraduate Nursing programs, including M.Sc. (N) in Nurse Practitioner in Critical Care and Ph.D. in Nursing at Krishna Institute of Nursing Sciences, Krishna Vishwa Vidyapeeth (Deemed to be University), Karad. With over 25 years of teaching experience, Dr. Vaishali Rajsinh Mohite has made significant contributions to the field of nursing education. She has published 42 original research papers in Scopus-indexed journals, demonstrating her commitment to advancing nursing knowledge. Her research work has garnered recognition, with an h-index of 05 and 76 citations. Additionally, she has a strong presence on Google Scholar, with 715 citations, an h-index of 13, and an i10-index of 18 for national and international publications. Dr. Vaishali Rajsinh Mohite is also an accomplished author, having written a textbook on medical-surgical nursing. Her expertise extends beyond academia, as she is a sought-after speaker for national and international conferences. Furthermore, she serves as a PhD guide and examiner at the national level, contributing to the development of nursing research and education. Her involvement in professional organizations is notable, as she is a House of Delegates member for the Trained Nurses Association of India and a Life Member of the Society of Midwives in India. She is also an Expert Member of the Board of Studies at Pravara Institute of Medical Sciences Deemed to be University, Loni, KLE's College of Nursing, Belgavi, Karnataka, and MGM University, Mumbai. Additionally, she serves as a member of the Academic Council of Datta Meghe Institute of Medical Sciences Deemed to be University, Nagpur. Dr. Vaishali Rajsinh Mohite's contributions to quality assurance in nursing education include her role as an Assessor for the National Assessment and Accreditation Council (NAAC), Bengaluru. She has also demonstrated her commitment to professional development by successfully completing the Certificate in Nurse Leadership from Duke Corporate Education (Duke CE) at Duke University. She was selected for the Leadership for Change (LFC) program, a collaboration between the International Council of Nurses (ICN) and the Indian Nursing Council (INC), aimed at fostering leadership skills among nursing professionals. Her expertise has been recognised internationally as well, as she has been invited to participate in the OET Forum 2023 at EBEK - NHS Connect Event and the Second BRICS countries Nursing Forum in New Delhi. Additionally, she serves as an Ad-hoc Inspector for the Indian Nursing Council, New Delhi, contributing to the regulation and evaluation of nursing education in the country.
Recognition
| Sr. No | Title | View |
| --- | --- | --- |
| 1 | Recognition by Regulatory Body | View |
| 2 | B.Sc. Nursing Permission 2020 | View |
| 3 | INC permission M.Sc (N) 2020 | View |
| 4 | NPCC | View |
| 5 | PBBSC Nursing Permission 2020 | View |
| 6 | M.Sc Nursing & NPCC Nursing | View |
| 7 | MNC Permission Basic B.Sc Nursing 2019-2020 | View |
| 8 | PBBSC (N) | View |
| 9 | BOM Resolution B.Sc. Increase seats 2020 | View |
| 10 | Certificate B.Sc. 150 seats | View |
| 11 | Certificate M.Sc. 20 seats | View |
| 12 | Certificate NPCC 20 Seats | View |
| 13 | Certificate P.B.BSc 40 seats | View |
Events, Webinar, Workshop, Conference
Student List
| Sr. No | Title | View |
| --- | --- | --- |
| 1 | 1st Year B.Sc (N) | |
| 2 | 2nd Year B.Sc (N) | |
| 3 | 3rd Year B.Sc (N) | |
| 4 | 4th Year B.Sc (N) | |
| 5 | 1st Year Msc.Nursing | |
| 6 | 2nd Year Msc.Nursing | |
| 7 | 1st Year P.Bsc.Nursing | |
| 8 | 2nd Year P.Bsc.Nursing | |