KRISHNA INSTITUTE OF NURSING SCIENCES,KARAD

02164-241555/6/7
Head of Department :
DR. (Mrs.) Vaishali Rajsinh Mohite
Dean
About Department Of KRISHNA INSTITUTE OF NURSING SCIENCES,KARAD
Krishna Institute of Nursing Sciences (Faculty of Nursing Sciences) From the early Christian period until the beginning of the 19th century nursing as a profession was neither clearly defined nor properly organised. It was Florence Nightingale who changed the public perception and attitude towards nursing with her extraordinary commitment and in the process laid the foundation of nursing as a profession with purpose & direction. Today the nurse with her skills and knowledge plays very important position in the health care organisation. The nursing process approach is used to provide nursing care to patients by which students assess the client problems, formulate the nursing diagnosis, objective plan, implementation of nursing care and evaluating the effectiveness of care provided.
It was Florence Nightingale who changed the public perception and attitude towards nursing with her extraordinary commitment and in the process laid the foundation of nursing as a profession with purpose & direction.
Today the nurse with her skills and knowledge has a very important position in the health care organisation. Hospital nursing has became specialised with distinctive branches of critical care, neonatal and child care, cardiac care, burns, oncology, urology and nurses with special skills in operation theatre etc. However her traditional role as a person who cares for the sick, injured and disabled has assumed greater importance with her even higher aim of promoting health and preventing illness.
Year of Establishment: 2006
Recognition: Indian Nursing Council / Maharashtra Nursing Council
Medium of Instruction: English
Vision
The Krishna institute of Nursing sciences (KINS) aspires to become internationally recognised in improving the health of diverse populations by providing the highest quality nursing education, scholarship, and practice at the Baccalaureate, Master's and Doctoral levels.
Mission
The Krishna institute of Nursing sciences (KINS) prepares diverse and highly competent nursing professionals to serve as leaders by offering excellent, accessible, and relevant programs to the National and International. The KINS achieves excellence through a commitment to community partnerships, service, educational advances, and knowledge generation with its translation into nursing practice.
Objectives
The nurse on completion of this course will be able to:
On completion of the Nursing program, the graduates will be able to
Utilise critical thinking to synthesise knowledge derived from physical, biological, behavioural sciences, and humanities, in the practice of professional nursing and midwifery
Practice professional nursing and midwifery competently and safely in diverse settings, utilising caring, critical thinking and therapeutic nursing interventions with individuals, families, populations and communities at any developmental stage and with varied lived health experiences.
Provide promotive, preventive and restorative health services in line with national health policies and programs.
Integrate professional caring into practice decisions that encompass values, ethical, and moral and legal aspects of nursing.
Respect the dignity, worth, and uniqueness of self and others.
Apply concepts of leadership, autonomy and management to the practice of nursing and midwifery to enhance quality and safety in health care.
Utilise the latest knowledge and skills related to information and technology to enhance patient outcomes.
Communicate effectively with patients, peers, and all health care providers.
Utilise the requisite knowledge, skills and technologies to practice independently and collaboratively with all health professionals applying the principles of safety and quality improvement.
Integrate research findings and nursing theory in decision making in evidence-based practice.
Accept responsibility and accountability for the effectiveness of one's own nursing and midwifery practice and professional growth as a learner, clinician and leader.
Participate in the advancement of the profession to improve health care for the betterment of the global society.
Important Infrastructure
1. Lecture Theater: Well-equipped lecture theaters with modern teaching aids such as projectors, whiteboards, audiovisual equipment, and comfortable seating arrangements is available for conducting lectures and theoretical instruction.
2. Laboratories: Different types of laboratories are there to provide hands-on training to students. These may include anatomy and physiology lab, microbiology lab, nursing skills lab, simulation lab, and computer lab.
3. Library: A well-stocked library is available for nursing students to access textbooks, reference materials, research journals, and other relevant e-resources. Library have a variety of print and digital resources, study spaces, and computer terminals.
4. Nursing Skills Lab: A dedicated nursing skills lab is available for students to practice and develop clinical skills in a controlled environment. It is equipped with medical mannequins, training models, medical equipment, and simulation technologies to simulate real-world patient care scenarios.
5. Simulation Center: Simulation centers play a vital role in nursing education. These facilities replicate clinical environments and provide students with opportunities to practice and refine their clinical decision-making skills. Simulated patient scenarios, high-fidelity mannequins, and advanced simulation equipment are available.
6. Auditorium or Lecture Hall: An auditorium or lecture hall is available to conduct large group lectures, seminars, conferences, and presentations with audiovisual capabilities, comfortable seating, and adequate space to accommodate a significant number of attendees.
7. Student Common Areas: Seprate spaces are available for male and female relaxation and interaction for fostering a sense of community among nursing students.
8. Clinical Training Facilities: Krishna Hospital and Medical Research Centre, Karad had a modest beginning with 200 beds hospital in one of the remotest areas in southern Maharashtra in the year 1982. Over the span of last 3 and a half decades the hospital has grown to an 1125 beds multi-speciality hospital. The hospital was accredited by NABH in the year 2016 and then reaccredited in the year 2019. The NABH accreditation has ensured that protocols are streamlined and as per internationally accepted best practises.Krishna hospital is committed to provide standard treatments and quality care. Quality care involves specialized techniques, instrumentation, infrastructure and knowledgeable and skilled professionals. In our country where primary health care still remains a priority, our aim is to bring quality health care within reach of people living in villages.Krishna Hospital is an institute that resonates the coming of age of medical services in India. May it be a day to day regular ailment or a concern that requires specialty services and care it can all be found here. A team of expert doctors with decades of experiences highly trained nursing and ancillary staff, latest equipment and machines handled by skilled technical staff and a strong backbone of support services has helped elevate Krishna Hospital to a premier health care institute. The hospital with a capacity of 1125 beds, 32 wards, 8 different ICUs has added a number or various capabilities over the years, however has always stayed true to its DNA of "affordable, quality medical services for all".
9. IT Infrastructure: Robust information technology infrastructure is available for nursing students. This includes high-speed internet connectivity, computer networks, servers, and support systems to facilitate online learning, student information management, and communication.
10. Study Areas: Dedicated spaces for individual or group study, equipped with comfortable furniture, electrical outlets, and a quiet environment for students to study effectively.
11. Research Facilities: Research facilities, including laboratories, data analysis software, and research support services, enable faculty and students to conduct research projects.
Teaching Learning Method
1) Experiential Learning
2) Integrated learning
3) Participatory Learning
4) Self Directed Learning (SDL)
5) The Humanities
6) Project-based learning
7) Role plays
8) Evidence based learning-
9) Field learning
HOD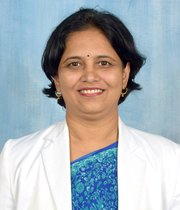 DR. (Mrs.) Vaishali Rajsinh Mohite
Dean

Tel (Office) – 02164-241555/6/7

deankins@kvv.edu.in
Founder Principal for Undergraduate, Postgraduate Nursing programs and Dr. Ph. D. In Nursing Programs at Krishna Vishwa Vidyapeeth"Deemed to be University's Krishna Institute of Nursing Sciences, Karad and had 24 years of teaching experience. With h-index- 09, Citations- 365 and I-10 index- 08 for national and international publications in indexed with Scopus and pub med journals to the credit. Authored Medical Surgical Nursing text book and resource person for national and international conferences, PhD guide, and examiner at national level. House of delegate for Trained Nurses Association of India, Life member society of midwives India, Expert member of Board of Studies at- Pravara Institute of Medical Sciences Deemed to be University, Loni KLE's College of Nursing, Belgavi, Karnataka MGM University, Mumbai Member of Academic Council of Datta Meghe Institute of Medical Sciences Deemed to be University, Nagpur. Assessor for National Assessment & Accreditation council (NAAC).
Staff

Dr. Mahadeo B. Shinde
M. Sc. Nursing, PhD. Nursing,
Professor & Vice Principal

Dr. Tukaram B. Zagade
M. Sc. Nursing, PhD Nursing,
Professor

Dr. (Mrs) Jyoti A. Salunkhe
M. Sc. Nursing, PhD Nursing
Professor

Mr. Mahesh B. Chendake
M. Sc. Nursing
Associate Professor

Dr. Prakash M. Naregal
M. Sc. Nursing, PhD Nursing
Assistant Professor
Dr. Prabhuswami Hiremath
M. Sc. Nursing,PhD Nursing
Assistant Professor
Dr. (Mrs) Nitanjali V. Patil
M. Sc. Nursing, PhD Nursing
Assistant Professor

Dr (Mrs) Rajshree B. Karale
M. Sc. Nursing, PhD Nursing
Associate Professor

Dr (Mrs) Nutan J. Potdar
M. Sc. Nursing, PhD Nursing
Associate Professor

Mrs. Namrata C. Mohite
M. Sc. Nursing
Associate Professor

Mrs. Angha V. Katti
M. Sc. Nursing
Associate Professor

Mrs. Sheetal A. Kadam
M. Sc. Nursing
Assistant Professor

Mrs. Sushama S Shete
M. Sc. Nursing
Assistant Professor

Dr. Shivaji H. Pawar
M. Sc. Nursing, PhD Nursing
Assistant Professor

Mrs. Mandatai J. Phuke
M. Sc. Nursing
Assistant Professor

Mrs. Ujwala R. Mane
M. Sc. Nursing
Assistant Professor

Dr. (Mrs) Swati A. Ingale
M. Sc. Nursing, PhD Nursing
Assistant Professor

Mrs. Sangita S. Patil
M. Sc. Nursing
Assistant Professor

Mrs. Afsana I. Mulani
M. Sc. Nursing
Assistant Professor

Mr. Tejas S. Bhosale
M. Sc. Nursing
Assistant Professor
Mr. Samir Kasam Choudhari
M. Sc. Nursing
Clinical Instructor

Mr. Ajit Anandrao Pawar
M. Sc. Nursing
Clinical Instructor

Mrs. Mayuri Vijay More
M. Sc. Nursing
Clinical Instructor
Mrs. Sunita Baban Shirole
Post Basic B. Sc. Nursing
Clinical Instructor
Mr. Bhagwat Kashinath Karale
Post Basic B. Sc. Nursing
Clinical Instructor

Mrs. Indutai Sanjay Mulik
Post Basic B. Sc. Nursing
Clinical Instructor

Mr. Vikas Tanaji Jadhav
B. Sc. Nursing
Clinical Instructor

Mrs. Sneha Sadashiv Gaikwad
Post Basic B. Sc. Nursing
Clinical Instructor

Mrs. Madhuri Prashant Gaikwad
Post Basic B. Sc. Nursing
Clinical Instructor

Mrs. Sunita Devadatta Gaikwad
Post Basic B. Sc. Nursing
Clinical Instructor

Mrs. Shradddha Ashok Deodhar
Post Basic B. Sc. Nursing
Clinical Instructor

Mrs. Sunita Bramhanand Patil
Post Basic B. Sc. Nursing
Clinical Instructor

Mrs. Shobha Shrirang Patil
Post Basic B. Sc. Nursing
Clinical Instructor

Mrs. Kalpana Suresh Jadhav
Post Basic B. Sc. Nursing
Clinical Instructor

Mrs. Sujata Jayawant Talbar
Post Basic B. Sc. Nursing
Clinical Instructor

Mrs.Alpana Prakash Sagare
Post Basic B. Sc. Nursing
Clinical Instructor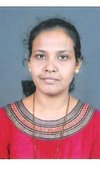 Mrs. Mohini Pramod Jagtap
Post Basic B. Sc. Nursing
Clinical Instructor
Mrs. Prajkta Bhimrao Kumbhar
B. Sc. Nursing
Clinical Instructor

Mr. Hamid Kamruddin Mulani
Post Basic B. Sc. Nursing
Clinical Instructor
Mrs. Archana Adukar Awale (Pandit)
Post Basic B. Sc. Nursing
Clinical Instructor
Mr. Pramod Pandurang Desai
Post Basic B. Sc. Nursing
Clinical Instructor
Mr. Pritamkumar Baburao Patil
B. Sc. Nursing
Clinical Instructor
Mr. Pankaj Devid Lavhale
Post Basic B. Sc. Nursing
Clinical Instructor
Mr. Mahesh Ramkrishna Velhal
Post Basic B. Sc. Nursing
Clinical Instructor

Mr. Sumit Vishnu Mane
B. Sc. Nursing
Clinical Instructor

Anuradha Tanaji Shinde(Maskar)
B. Sc. Nursing
Clinical Instructor

Mr. Waikar Anand Vitthal
B. Sc. Nursing
Clinical Instructor
Komal Jotiram Kanase
B. Sc. Nursing
Clinical Instructor
Mr. Phalke Devdas Vasudev
B. Sc. Nursing
Clinical Instructor
Mr. Ranbhare Abhijeet Baban
B. Sc. Nursing
Clinical Instructor
Mr. Mujawar Shafik Shakil
B. Sc. Nursing
Clinical Instructor
Mr. Saurabh Sunil Nikam
B. Sc. Nursing
Clinical Instructor
Ms. Sarika Krishnadeo Shinde (Veer)
Post Basic B. Sc. Nursing
Clinical Instructor
Mr. Jadhav Rohit Maruti
Post Basic B. Sc. Nursing
Clinical Instructor
Courses
<PageQuerySet [<Course: B. Sc. Nursing>, <Course: Post Basic B. Sc. Nursing>, <Course: M. Sc. Ob/Gyn Nursing>, <Course: M. Sc. Child Health (Pediatric) Nursing>, <Course: M. Sc. Community Health Nursing>, <Course: M. Sc. Medical Surgical Nursing>, <Course: M.Sc. Mental Health (Psychiatric) Nursing>, <Course: Ph. D. – Medical Surgical Nursing>, <Course: Ph. D. – Child Health Nursing>, <Course: Ph. D. – Community Health Nursing>, <Course: Ph. D. – Obs/Gyn Nursing>, <Course: Diploma in Emergency Nursing>]> []
Events, Webinar, Workshop, Conference
IPR (Intellectual Property Rights)
| Sr. No | Title of Patent | Name of Faculty | Application No. | Date |
| --- | --- | --- | --- | --- |
Publications
| Sr. No | Title of the paper | Name of the Author/s | Name of the Journal | Month of Publication |
| --- | --- | --- | --- | --- |
| 1 | Effectiveness of art therapy on level of stress and anxiety among paediatric oncology patients. | Priti Pramod Patil | Sri Lanka Journal of Child Health Vol-13,issue-5 2021 | 2021 |
| 2 | Effectiveness of cartoon animation on pain during venupuncture among 3-6 years old children. | Chawan Swati | Sri Lanka Journal of Child Health Vol-13,issue-5 2021 | 2021 |
| 3 | A Study To Assess The Effect Of Prone Versus Supine Position On Oxygen Saturation In Neonates With Respiratory Distress In NICU In Tertiary Care Hospital. | Shilisidha G. Shileni | International Journal of Research and Analytical Reviews ,Vol-6,issue-6 2021 | 2021 |
| 4 | Effectiveness of Early Initiation of Breastfeeding on Latching Behavior Among Neonates At Tertiary Care Hospital Karad Maharashtra | Ms.Priya Bardeskar | Journal of Pharmaceutical Negative Result Issn-0976-9234 Issn-2229-7723,Vol-13,issue-5 Oct-22 | Oct-22 |
| 5 | Effectiveness of Prenatal Service Package Including Relaxation Techniques on Stress Level Among Primi Gravida Mothers | Mrs.Rajshree Karale | Journal of Pharmaceutical Negative Result Issn-0976-9234/2229-7723,vol-13,issue-1 Oct.22 | 2022 |
| 6 | Prevalence of Selected Symptoms of Dysmenorrhea among Adolescent Girls Residing At Nursing Hostel | Ms.Sneha Mathew | Journal of Pharmaceutical Negative Results ISSN-Vol no.13,issue no.5 | Nov. 2022 |
| 7 | Effectiveness of Pre-Visualization of Nursing Procedures on Anxiety And Stress Among Hospitalized Children During Nursing Procedures; AStudy Protocol | Mr.Indrajeet B Jadhav | Journal Of Pharmaceutical Negative Results ISSN-Vol no.13,issue no.5 Oct-22 | oct.2022 |
| 8 | A Comparative Study To Assess Traumatic Head Injury Patient With Full outline of unresponsiveness Score Scale And Glasgow Coma scale In Neurosurgical Intensive Care Unit | Ms.Priyanka Subhash Chavare | International Journal of Health Sciences Issn 2550-6978 E-Issn 2550-696x | june 22 |
| 9 | A Study To Evaluate The Effectiveness of orientation Programme on Knowledge And Anxiety among Patients undergoing coronary Angiography at Krishna Hospital, Karad | Ms.Shraddha Inmdar | Journal of Pharmaceutical Negative Results,Vol no.13,Issue 4, Nov-22 | Nov 22 |
| 10 | Effectiveness of Structured Teaching Program on Knowledge Regarding Hazards of Radiation Exposure among Patients Attending Tertiary Hospital, Karad | Mrs.Namrata Mohite | Journal of Pharmaceutical Negative Results Vol 13,Issueno. 5 Oct-22 | Oct-22 |
| 11 | Holistic Approach In Relation With Spiritual Intervention Among Critically Ill Adult Patients – Effect On Depression And Anxiety | Dr.Prabhuswami Hiremath | Journal of Positive School Psychology ISSN-2717-7564 Vol no. 6 Issue no. 5 2022 | 2022 |
| 12 | Holistic Approach In Relation With Spiritual Intervention Among Critically Ill Adult Patients - Effect On Death Anxiety | Dr.Prabhuswami hiremath | Journal of Positive School Psychology Vol no. 6 Issue no. 5 2022 | 2022 |
| 13 | Assessment of Quality Of Life Among Alcoholic Patient At De-Addiction Centre pune | Mr.Kamble Dhananjay | Journal of Pharmaceutical Negative Results (Issn-0976-9234 Online-2229-7723) Vol 13 Issue 5 Oct-22 | 2022 |
| 14 | Assessment of Knowledge Regarding Family Planning Among Primi Post Natal Mothers author | Dr.Nitanjali Patil | Journal of Pharmaceutical Negative Results Vol 13 Issue 5 Nov-22 | 2022 |
| 15 | Effect of Qol During 1st Trimester of Pregnancy on Birth Weight of New Born" | Dr.Nitanjali Patil | Journal Of Pharmaceutical Negative Results Vol 13 Issue 5 Nov-22 | 2022 |
| 16 | Effect of Breast Crawl on Length of The Thirdstage of Labour And Blood Loss | Mrs.Nair Lekshmi | Journal of Positive School Psychology Vol 6 Issue 4 2022 | 2022 |
| 17 | Effect of Breast Crawl on Placental Separation Among The Primi Parturient Mothers | Mrs.Nair Lekshmi | Journal of Positive School Psychology Vol 6 Issue 4 2022 | 2022 |
| 18 | Effectiveness of Video Assisted Teaching Program on Knowledge Regarding Management Of Palliative Care Among 2nd Year Gnm Students" | Mr.Kunal More | Neuroquantology Eissn 1303-5150 Vol 20 Issue 12 Oct-22 | Oct-22 |
| 19 | Impact of Work Experience on Level of Stress Among The Nurses: A Comparative Study | Mrs.Mandatai J Phuke | Journal of Pharmaceutical Negative Results Vol 13 Issue 1 Oct-22 | 2022 |
| 20 | A Comparative Study To Assess The Level Of Stress Among The Nurses | Mrs.Mandatai J Phuke | Journal of Pharmaceutical Negative Results Vol 13 Issue 1 Oct-22 | 2022 |
| 21 | Effectiveness of Self-Instructional Module on Level of Knowledgeon Reduction of Social Anxiety Among First Year Nursing Students In Covid-19 Pandemic" | Ms.Aiswarya B Nair | Journal of Pharmaceutical Negative Results ISSN-0976-9234,Vol 13,Issue 6 Oct-22 | 2022 |
| 22 | A Study To Assess And Create Awareness of Anti Rabies Vaccine Among Care Givers of Tertiary Care Hospital" | Mrs.Ujwala Mane | Journal Of Pharmaceutical Negative Results Vol 13,Issue 6, Oct-22 | 2022 |
| 23 | Efficacy of Empowering Mothers of Premature infants on Their Coping Strategies At Tertiary care Center | Ms.Anjana Mohan | Journal Of Pharmaceutical Negative Results Vol 13,Issue 7, Oct-22 | Oct-22 |
| 24 | Efficacy Of Empowering Mothers Of premature Infants On Their Stress at tertiary Care Center | Ms.Anjana Anna Varghese | Journal Of Pharmaceutical Negative Results Vol 13,Issue 7 Oct-22 | Oct-22 |
| 25 | Depression Within Undergraduate Students | Ms.Linu K Babu | Journal Of Pharmaceutical Negative Results Vol 13 Issue 6 Oct-22 | Oct-22 |
| 26 | Quality of Sleep Among Old Age Patients | Ms.Ombale Sneha | Journal Of Pharmaceutical Negative Results Vol 13 Issue 6 Oct-22 | Oct-22 |
| 27 | Addiction of Smartphone Among Undergraduates | Ms.Parvathy Prasad | Journal Of Pharmaceutical Negative Results Vol 13 Issue 6 Oct-22 | Oct-22 |
| 28 | A Research Protocol of An Experimental Study on "The impact of Adolescent Health Intervention Package on The knowledge And Bio-Behavioral Health Among Adolescent Girls of Selected Schools In And Around Karad City | Mrs.Ingale Swati | Journal Of Pharmaceutical Negative Results Vol 13 Issue 1 Oct-22 | Oct-22 |
| 29 | A Study To Determine The Relationship Between selected Demographic Variables And its Effect On the Awareness Of Knowledge Level On bio behavioural Health Among Adolescent Girls Of Selected Schools In And Around Karad City. | Mrs.Ingale Swati | Journal Of Pharmaceutical Negative Results Vol 13 Issue 5 Nov-22 | Nov-22 |
| 30 | A Study To Determine The Relationship Between Selected Demographic Variables And Its Effect On The Knowledge Of Adolescent Girls Regarding Reproductive Health Among Adolescent Girls Of Selected Schools In And Around Karad City." | Mrs.Ingale Swati | Journal Of Pharmaceutical Negative Results Vol 13 Issue 5 Nov-22 | Nov-22 |
| 31 | Hand Hygiene Practices Among School Children's in selected Schools, At Karad, Taluka | Mrs.More Mayuri | Journal Of Pharmaceutical Negative Results Vol 13,issue 1 Oct-22 | Oct-22 |
| 32 | Effect of Tobacco Consumption on Tobacco Consumers Health. | Mrs.Manda Phuke | Journal of Pharmaceutical Negative Results Vol-13,issue 5, Nov-22 | Nov-22 |
| 33 | The Impact of Maternal Bmi on outcome of Labor | Dr.Nitanjali Patil | Annals of Forest Research ISSN-1844 8135 Vol-65,issue 1,Nov-22 | Nov-22 |
| 34 | Does Video Game Influence Aggression Among Adolescents. | Mr.Jagtap Amit | Journal of Pharmaceutical Negative Results Vol-13, Issue-9, Nov-22 | Nov-22 |
| 35 | A Study To Assess The Knowledge, Attitude And Misconceptions Towards Blood Donation Among Relatives Of Patients Admitted In Krishna Hospital, Karad In order To Develop An Information Booklet" | Mrs.Ujwala R Mane | Journal of Pharmaceutical Negative Results Vol-13,issue 9, Dec-22 | Dec-22 |
| 36 | A Research Protocol of An Experimental Study on Impact of Intervention Package on Stress Management Among Nurses Working At Tertiary Care Hospital. | Mrs.Manda Phuke | Annals of Forest Research ISSN-1844 8135 Vol-65,issue 1 Nov-22 | Nov-22 |
| 37 | Impact of structured teaching programme on knowledge regarding janani shishu suraksha yojana among mothers at tertiary care hospital karad" | Mrs.Mane Ujwala | Annals of Forest Research ISSN-1844 8135 Vol-65,issue-1, Dec-22 | Dec-22 |
| 38 | Impact of level and quality of family support to women during pregnancy and the maternal and fetal outcome" a study protocol.(PhD) | Mrs.Mane Ujwala | Annals of Forest Research ISSN-1844 8135 Vol -65,issue 1, Dec-22 | Dec-22 |
| 39 | "A Study To Estimate Prevalence And To Assess The Impact Of Kegal Exercise On Urinary Incontinence And Quality Of Life Among The Women In Selected Rural Area of Karad Taluka" | Mrs Sheetal Avinash Kadam | Annals of Forest Research ISSN-1844 8135,vol -65,issueno.-1 Nov-22 | Nov-22 |
| 40 | Feasibility of Bibliotherapy on Self-Esteem Among Nursing Students. | Mrs.Mayuri More | Journal of Clinical Otorhinolaryngology, Head, and Neck Surgery ISSN : 1001-1781 Vol-26,issue 2 Dec-22 | Dec-22 |
| 41 | Hand Washing And Hand Hygiene Practices: Reviews of Literature | Mrs.Mayuri More | Annals of forest research ISSN 844 8135,vol-65,issue 1 Nov-22 | Nov-22 |
| 42 | Efficacy of Intermittent Normal Saline Flushing of IV Cannula To Reduce The Phlebitis | Ms.Priyanka M. Mali | Journal of Pharmaceutical Negative Results Vol-13,issue 7 Dec-22 | Dec-22 |
Copyrights
| Sr. No | Name of faculty / student | No and date | Title of Copyright |
| --- | --- | --- | --- |