Award of ESMO Designated Center
Krishna Institute of Medical Sciences Deemed to be University, Karad, Maharashtra State was selected
for prestigious Award as ESMO Designated Center of Integrated Oncology at ESMO Congress 2022
held at Paris Expo Porte de Versailles, Paris, France on 9th to 13th September 2022.
Dr Stein Kaasa (Norway) Chair, ESMO Designated Centers working group and Dr Grdrun M. Kreye
(Austria) gave this award to Honorable Chancellor and Breast Surgical Oncologist Dr. Suresh Bhosale
on 9th September 2022.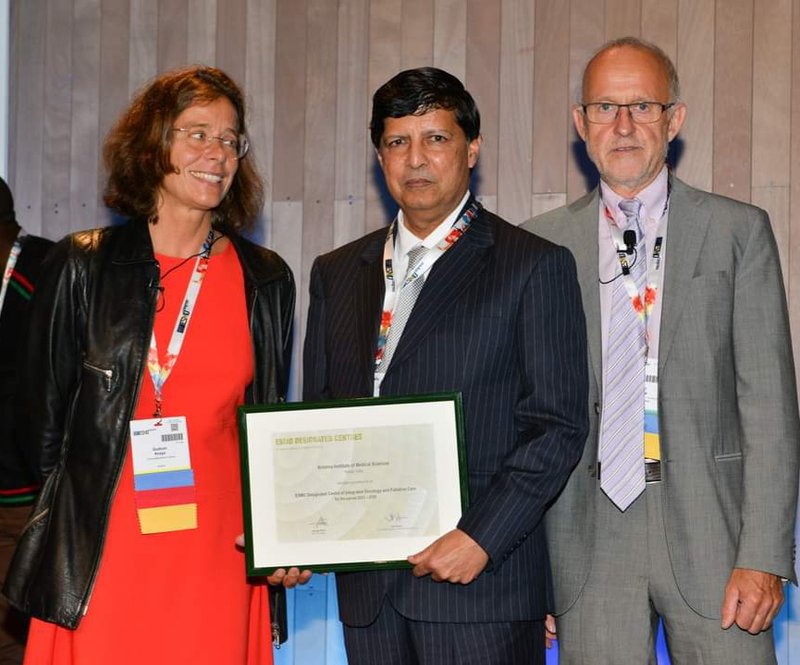 Dr Anand Gudur Head Department of Oncology and Dr. Rashmi Gudur Medical Oncologist also
attended this event at the conference.
14 new centers from 10 different countries received this award. Krishna Institute of Medical Sciences,
Karad is the only medical college/university hospital to receive this award in Maharashtra.