Musculoskeletal Physiotherapy

02164-241555/6/7
Head of Department :
Dr. Sandeep Shinde
Head of the Department
About Department Of Musculoskeletal Physiotherapy
This is Core Department of our college which imparts the professional excellence with triad of Hands on Skills, Evidence Based Physiotherapy Practice, and Clinical Reasoning in field of Musculoskeletal Physiotherapy. Our department is committed to provide standard treatments and quality care. Quality care involves Patient centric approach specialized musculoskeletal techniques, instrumentation, infrastructure and knowledgeable and skilled professionals. Dedicated treatment is provided for Restoration of Normal to near normal function.
Vision
To prepare globally competent highly skilled Physiotherapists.
To provide effective Physiotherapy care for all physical health problems.
Mission
To adapt modern method of teaching and implementing Physiotherapy skills.
To provide suitable atmosphere for the students and staffs to update their knowledge.
To provide technologically challenged Physiotherapy care for the patients.
To demonstrate skills in teaching, management, research guidance and counseling.
To practice moral, ethical values and uphold the dignity of Physiotherapy profession by
participating in various Professional activities.
Objectives
To provide comprehensive clinical and research experience in Physiotherapy.
To provide holistic health care services to all and to produce Competent, skilled and
dedicated Physiotherapists.
To ensure skill development and analytical approach for treating patients with various
disorders.
Important Infrastructure
Musculoskeletal physiotherapy including Orthopaedic Physiological techniques, Manual therapy, Soft tissue techniques, Electrophysiological Modalities, Exercise therapy
and other forms of pain relieving techniques for a broad range of musculoskeletal conditions from degenerative conditions to traumatic conditions.
Teaching Learning Method
Group discussions
Integrated Teaching
Seminars
Project based learning
Case Discussions
Lectures
Laboratory and practical learning
Clinical and preclinical learning
Research Methodology
e-learning
Small group teaching
HOD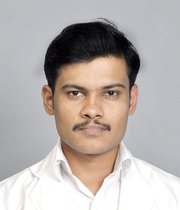 Dr. Sandeep Shinde
Head of the Department

Tel (Office) – 02164-241555/6/7

deanphysiotherapy@kvv.edu.in
Dr. Sandeep Shinde has completed MPT from KIMSDU Karad in 2010 and BPTh from MUHS Nashik in 2007. He has total 12.9 years of academic and clinical experience. He is recognised PG guide for the subject Musculoskeletal Sciences.
Staff

Dr. Vaishali Jagtap
M.P.Th
Associate Professor

Dr. Shraddha Mohite
M.P.Th
Assistant Professor

Dr. Omkar Somade
M.P.Th
Assistant Professor

Dr. Tejeshree Kumbhar
M.P.Th
Assistant Professor
Events, Webinar, Workshop, Conference
IPR (Intellectual Property Rights)
| Sr. No | Title of Patent | Name of Faculty | Application No. | Date |
| --- | --- | --- | --- | --- |
Publications
| Sr. No | Title of the paper | Name of the Author/s | Name of the Journal | Month of Publication |
| --- | --- | --- | --- | --- |
Copyrights
| Sr. No | Name of faculty / student | No and date | Title of Copyright |
| --- | --- | --- | --- |