Pharmacy Practice

02164-241555/6/7
About Department Of Pharmacy Practice
The Department of Pharmacy Practice bridges Krishna Institute of Pharmacy with Krishna hospital, 1125 beds multi-specialty hospital located in the same campus. It is a clinically oriented academic department located in the hospital and provides excellent and experiential training to become good clinical professionals. Our department offers Doctor of Pharmacy (Pharm D) program both regular and post baccalaureate (PB). For Undergraduate B. Pharmacy level the subjects handled include Pharmacy Practice and Pharmacovigilance. The Department of Pharmacy Practice work in cooperation with Hospital to ensure Rational Drug therapy and catering various Patient care needs such as Patient Counseling, Drug therapy monitoring, Drug Information services. This emerging area of Pharmaceutical care as the need of the society is rising day by day because of the evolution of new diseases and new medicines.
Vision
To be a nationally recognized leader in pharmacy practice education, research, and outreach which will be known for its high quality and impact on improving human health through efficiently, effectively, ethically, and continuously meeting the changing needs of populations.
Mission
To prepare qualified pharmacists competent of offering high quality pharmaceutical care
services while pursuing innovation and excellence in patient care, research, and community wellness.
Objectives
To achieve excellence in pharmacy practice education and community wellness. ​
To achieve distinction in leadership skills in conducting pharmaceutical care services and pharmaceutical care research
Apply evidence based scientific knowledge in pharmaceutical practice to provide optimum patient care.
Demonstrate proficiency in medication management to improve health outcomes of individuals and community.
Apply fundamental principles and skills in conducting pharmaceutical research
Demonstrate effective communication and collaboration in various professional settings
Practice life-long learning and demonstrate self-awareness to enhance themselves and their profession
Teaching Learning Method
Various teaching learning methods adopted by the Faculty in teaching and learning:
Didactic Lectures with ICT tools
Computer Assisted Learning for understanding drug biological response
Problem based learning through real time case-based studies
Seminars and case presentations
Experiential Learning
SOAP Analysis
Pharmacy Practice service: Case based studies
Structured Medication Review Module based teaching
Staff

Dr. Bijoy Kumar Panda
Ph.D, M.Pharm (Clinical Pharmacy & Pharmacy Practice)
Associate Professor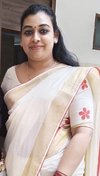 Mrs. Jisha Annie Geevarghese
M. Pharm Pharmacy Practice
Assistant Professor

Dr. Amina Shajahan
Pharm D
Assistant Professor
Events, Webinar, Workshop, Conference
IPR (Intellectual Property Rights)
| Sr. No | Title of Patent | Name of Faculty | Application No. | Date |
| --- | --- | --- | --- | --- |
Publications
| Sr. No | Title of the paper | Name of the Author/s | Name of the Journal | Month of Publication |
| --- | --- | --- | --- | --- |
Copyrights
| Sr. No | Name of faculty / student | No and date | Title of Copyright |
| --- | --- | --- | --- |

TOP