General Surgery

02164-241555/6/7
Head of Department :
Dr.Hemant B.Janugade
Professor & Head
About Department Of General Surgery
Department of General Surgery is established in year 1991 and is functioning fully with escalating clinical work turnover since then. All teaching staff is highly qualified and experienced.
Giving quality education to both undergraduates and postgraduate students
With PG student capacity of 21 we make sure to train each and every one of them to our best extent
We conduct conference and workshops throughout the year. Department encourages its students to participate in various conferences and workshops all over India.
The department has a well-furnished library with latest journals and books to make sure our students are up to date with the recent advances or new guidelines
Our department makes sure each and every patient is treated with care and utmost responsibility.
The department with the highly experienced surgeons and well equipped operation theatre is second to none in operative procedures and post op care
Vision
To progressively improve the quality and attain excellence at the national and global level in the fields of graduate and post-graduate surgical education, research and modern surgical health care delivery.
Mission
To incorporate and effectively implement newer technology in teaching, learning and evaluation to make globally competitive, competent and confident surgeons who will engage in ethical practice of the science and art of surgery
Objectives
- To provide high quality training in Surgery.
- To expose and impart the virtues of professional ethics and moral standards in training,
research and practice.
- To promote evidence based health care practice.
- To promote creative and innovative research for the benefit of mankind.
- To nurture responsible professionalism through a culture of mentorship
Important Infrastructure
Facilities at disposal ( Apart from routine Gen.Surg.)
Basic and Advanced Laparoscopy
GI Endoscopy Section
Endo Urology Section
Extra Corporial Shock wave lithotripsy
Uroflowmetry
Plastic and Reconstructive Surgery
Laser Surgery
Renal Transplant
Advanced Trauma Care
Onco surgery Services
Paediatric Surgery
CVTS
Neurosurgery
Teaching Learning Method
Large Group Teaching ,
Small Group Teaching ,
Structured Demonstration Learning ,
Integrated Teaching
Small group discussion
Early clinical exposure
Problem based learning
Evidence based learning
Seminar by the student
Community oriented Teaching
By ensuring participation in conferences /CME's/CNE's/CPEs /Workshop
Visit to other centers and health care institutions
OPSE/OSCE
Debates , quiz, attending conferences, /CMEs
Interdisciplinary interaction
Research integration
One minute preceptorship
HOD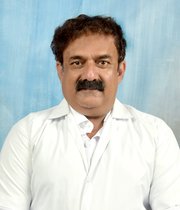 Dr.Hemant B.Janugade
Professor & Head

Tel (Office) – 02164-241555/6/7

hodgeneralsurgery@kvv.edu.in
Dr. H. B. Janugade , is the Head of department since 31st Oct. 2020 till date. He has completed MBBS from GMC, Miraj, Shivaji University Kolhapur in 1992 & M.S .Gen. Surgery From GMC, Miraj, Shivaji University Kolhapur in 1996. Fellowships in FICS FACS. The Department of general Surgery at Krishna Institute of Medical Sciences, Karad is a Super-specialty Tertiary Care centre, dedicated to providing excellent patient care and outstanding education for students, residents, and fellows. With a team led by Dr. Hemant Janugade. Department provides care to all patients varying from OPD procedures, elective surgeries to emergency surgeries along with trauma management.
Staff

Dr. Ashok .Y. Kshirsagar
MBBS, MS
Professor

Dr. Suresh .J. Bhosale
MBBS, MS
Professor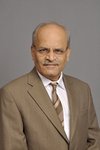 Dr. Ramchandra . G. Naniwadekar
MBBS, MS
Professor

Dr. Nitin R. Nangare
MBBS, MS
Professor

Dr. Vijay .V. Kanase
MBBS,MS
Professor

Dr. Hemchandra .V. Nerlekar
MBBS, MS
Associate Professor

Dr. Mohommad Rafique B. Bagwan
MBBS,MS
Associate Professor

Dr. Mayur Nagvekar
MBBS,MS
Associate Professor

Dr. Chandrashekhar . Z. Pardeshi
MBBS,MS
Assistant Professor

Dr. Amol D. Langade
MBBS,MS
Assistant Professor
Dr. Shreesh S Kolekar
MBBS,MS
Assistant Professor

Dr. Ravindra M. Yadav
MBBS,MS
Assistant Professor

Dr .Ram P. Kulkarni
MBBS,MS
Assistant Professor

Dr. Umesh B. Chougule
MBBS,MS
Assistant Professor

Dr. Jeevan K. Lahoti
MBBS,MS
Assistant Professor
Dr. Yogesh P. Nikam
MBBS,MS
Assistant Professor

Dr. Nitin H. Patil
MBBS, MS
Assistant Professor

Dr. Sujay M. Kabade
MBBS,MS
Assistant Professor

Dr. Akash P. Katakar
MBBS,MS
Assistant Professor

Dr. Aniket A. Surushe
MBBS,MS
Assistant Professor

Dr. Akashay H. Nerlekar
MBBS,MS
Assistant Professor

Dr. Chitanya V. Bokil
MBBS,MS
Assistant Professor

Dr. Tanmay A. Mehta
MBBS,MS
Assistant Professor

Dr. Pratik M. Mote
MBBS,MS
Assistant Professor

Dr. Pratik D. Ajagekar
MBBS,MS
Assistant Professor

Dr. Prameyratan R. Kadam
MBBS,MS
Assistant Professor
Courses
<PageQuerySet [<Course: M.S. General Surgery>, <Course: Fellowship in Minimal Access Surgery (Gen. Surg)>, <Course: Fellowship in Breast Surgery>, <Course: Fellowship in Vitreo-Retinal surgery>, <Course: Ph. D. – Surgery>]> []
Events, Webinar, Workshop, Conference
IPR (Intellectual Property Rights)
| Sr. No | Title of Patent | Name of Faculty | Application No. | Date |
| --- | --- | --- | --- | --- |
Publications
| Sr. No | Title of the paper | Name of the Author/s | Name of the Journal | Month of Publication |
| --- | --- | --- | --- | --- |
Copyrights
| Sr. No | Name of faculty / student | No and date | Title of Copyright |
| --- | --- | --- | --- |