Cardiology

02164-241555/6/7
Head of Department :
Dr.Abhijeet Shelke
Professor & Head.
About Department Of Cardiology
Cardiology department is super specialty center delivering cardiac care in most economic and affordable way to people. We have trained doctors, OT staff's and advance infrastructures to provide best cardiac care to the patient's. In the non invasive lab there are various packages to screen the cardiac illness and treat appropriately with the trained staff and advanced equipment's.
The main aim of this department is to provide best, more effective and high technique cardiac care to each of the common man, in a most economic and affordable way. It has the best digital invasive cath lab.
Cardiology Department performs all types of diagnostics procedures including noninvasive procedures like, Echocardiography, Trans esophageal Echo, Cardiac MRI. Invasive procedures like, angiography, angioplasty, pacemakers, valvuloplasty are routinely done. Device closure for congenital heart diseases, electrophysiology study etc are also performed regularly. Department is also equipped with advanced EP study machine and electrophysiology procedures like EP study, RF ablation are performed. ICD and CRT devices implanted regularly. Cardiac Electrophysiologist is available as a full time consultant for above procedures. Apart from this, consultants participate in various health camps conducted by the hospital in near surrounding villages to provide care to patients and promote awareness about cardiac diseases.
Vision
To ensure latest updated modalities of investigations and treatment in the field of cardiology
To ensure that every patient who comes to KIMSDU Karad receives emergency cardiac care & promote awareness about cardiac diseases in the peripheral areas by searching ,counselling and identifying patients at the prodromal stage
Mission
To avail access and familiarization to all UG and PG students in modern cardiology procedures and treatment methods to ensure life
To avail all types of specialized interventions & investigations in cardiology including all types of Echocardiography, Stress Test (TMT), Ambulatory BP monitoring, Table Tilt Test, Holter Monitoring, Cardiac MRI with contrast imaging, Coronary Intervention , Cardiac Electrophysiology, Device for shunt closures, BMV,QFR, FFR, IVUS, ROTA Ablation, Peripheral angioplasty, Endomyocardial Biopsy in our department
Objectives
Prompt diagnosis and management of patients
Minimal invasive surgeries
Least hospital stay, zero infection rate
Prevention of nosocomial infections
Continue social service
To give the society competent cardiologist with thorough and latest updated knowledge in the field of cardiology
Important Infrastructure
Ge Igs 520 Cath Lab Machine :
State Of The Art Ep Machine
3d/4d Echo Machine (Ge Vivid E 95)
With Transesophageal Echocardiography And
Vivid S6 Echo Machine
GE E95 Echocardiography Machine
TMT ( Tread Mill Stress Test System)
24 Hr Holter (GE)
TABLE TILT TEST
24 hr ABP (GE)
Teaching Learning Method
PG lecture
Bed side clinics, skill lab
Group discussion
Case presentation
CME
Problem Based Learning
Journal Club Seminar
One Minutes Preceptor ship
OSCE, Quiz
Webinars
HOD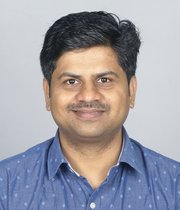 Dr.Abhijeet Shelke
Professor & Head.

Tel (Office) – 02164-241555/6/7

cardiology@kimskarad.in
Dr.Abhijeet Shelke is a Professor ,experienced Interventional Cardiologist and Electrophysiologist from Krishna Institute of Medical Sciences, Karad. Dr. Shelke is an expert in Complex Coronary Angioplasties, Permanent Pacemaker, ICD, CRT implantations, simple arrhythmia (SVT) RF ablation and 3D guided complex arrhythmia (VT,Atrial fibrillation) RF ablations.He has presented abstracts in many national & international conferences. Also he has published many articles in national & international journals.
Staff

Dr.Prashant Pawar
MBBS, MD (Med) DM ( Cardiology)
Assistant Professor

Dr.Vijaysinh Patil
MBBS, MD (Med) DNB ( Cardiology
Assistant Professor

Dr.Somnath V. Sabale
MBBS, MD (MED) DNB(Cardiology)
Consultant

Dr.Ramesh Kawade
MBBS,PGDCC
Consultant

Dr. Dany P . John
MBBS, MD
DM Cardiology Sr.Resident

Dr. Suhas Mule
MBBS. MD
DM Cardiology Sr.Resident

Dr.Aniket Avhad
MBBS, MD
DM Cardiology Resident

Dr.Achyut Kannawar
MBBS,MD
DM Cardiology Resident

Dr. Manas Godbole
MBBS, MD
DM Cardiology Resident
Courses
<PageQuerySet [<Course: BSc. Cardiac Care>, <Course: DM (Cardiology)>, <Course: Fellowship in Echocardiography>, <Course: Diploma in Cath lab Techniques>, <Course: Diploma In ECHO Cardiography Technician>]> []
Events, Webinar, Workshop, Conference
GE IGS 520 Cath Lab Machine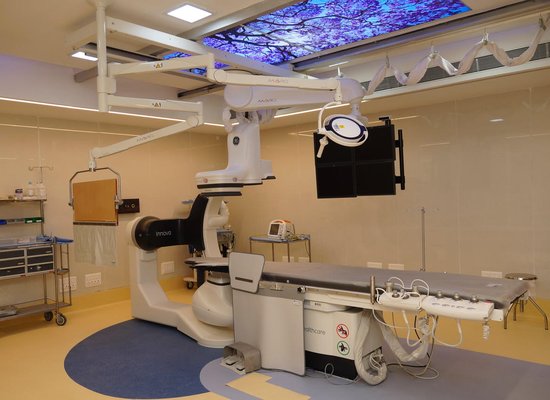 Innova IGS 520 is a floor- mounted Image guided system for cardiovascular & Electrophysiology procedure in the cath lab. It includes features like , INNOVA sense an advanced patients countering technology that uses an Active sensor to assess movement of the gantry an select the optimal position for the image receptor relative to the patients. The system optimizes imaging geometry and helps reduce radiation exposures.
STATE OF THE ART EP MACHINE (PRUCKA RECORDING SYSTEM & ABOTT RF ABLATOR)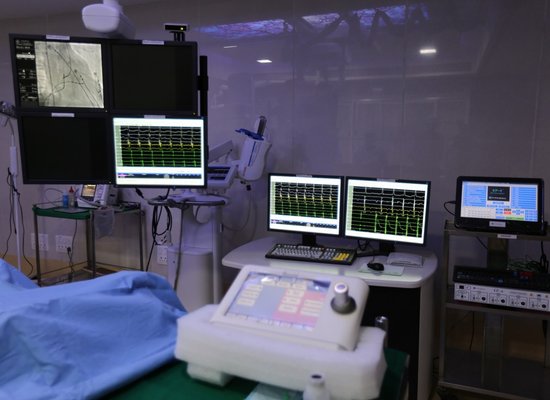 Innovative signal processing provides clear, crisp signals to help better visualize small physiological signals throughout a procedure. Alongside computer-assisted measurements of selected intervals, CardioLab's multi-leg calipers help simplify complex interval measurements through real-time charting.The intuitive user interface features easy-to-use event and procedure note recording capabilities to enhance department workflow by reducing redundant data-entry. And with drivers for most RF and Cryo Generators, a dedicated ablation window helps integrate a continuous display of impedance data into procedures to help meet the needs of individual physicians. With the flexibility to perform both hemodynamic and electrophysiology procedures on one single platform as well as provides the advanced clinical tools needed to help physicians deliver quick, confident diagnoses.
GE E95 Echocardiography Machine: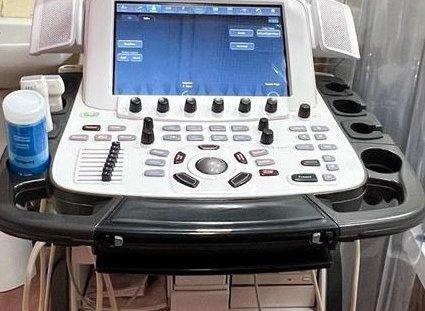 This is a latest technoclogy form GE which includes 3D /4D Echocardigraphy, transthoracic, pediatric & Transesophageal probes. It also has speckle tracking modality in 2D & 3D Echo
TMT ( Tread Mill Stress Test System)
PC Based cardiac work station combines resting & exercise ECG . Equipped with
high torque AC Motor & digitally controlled drive system. Simultaneous acquisition & display of 12 lead raw ECG. Standard & user programmable trade mill protocols This machine upto expand your capabilities for assessing cardiac function during exercise and for predicting risk. The exercise test interpretation provides a clear, concise, automated interpretation of stress exercise tests. This provides you with additional in sights to help make better treatment decisions.
24 Hr Holter (GE)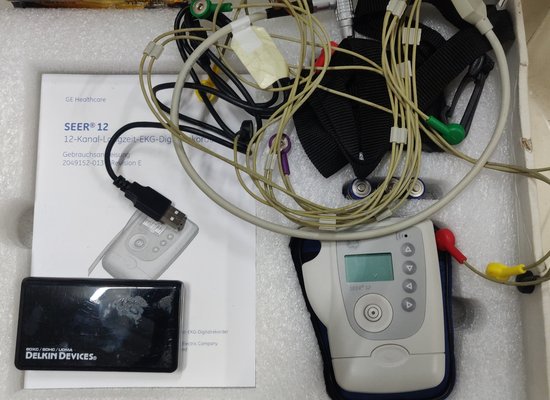 Latest Holter recorder is small, accurate and easy to use . The custom app gives you visual guidance for lead placement and clear view of signal quality. It's small comfortable to wear allows your patients to pursue their normal daily activities while you capture the data you need
TABLE TILT TEST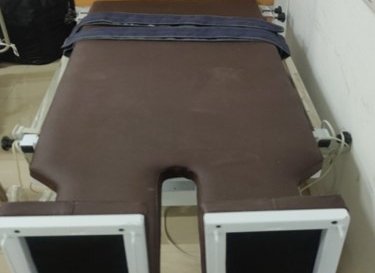 A tilt table test machine is used to evaluate the cause of unexplained fainting. A health care provider might recommend a tilt table test to evaluate repeated, unexplained episodes of light headedness, dizziness or fainting. The test can help determine if the cause is related to heart rate or blood pressure.
24 hr ABP (GE)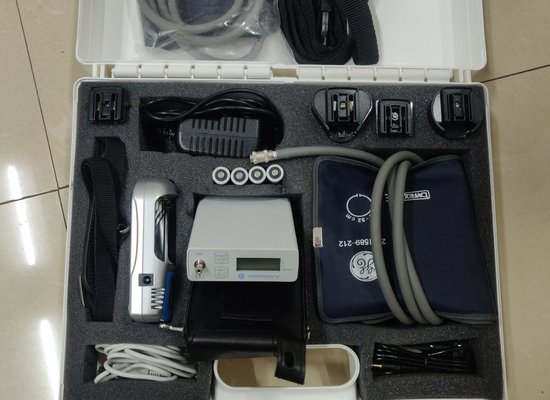 24 hr Ambulatory BP Machine Easy to program and to set up, This module provides comprehensive blood pressure data in textual and graphical displays with user-definable settings. Compact lightweight design, integrated low-noise pump and adjustable inflation pressure make it comfortable for patients TONOPORT simply connects to your PC for quick download of recorded data Acquisition measurement. BP readings can be programmed at specific intervals or at random times. The CardioSoft* Diagnostic System Ambulatory Blood Pressure (ABP) application provides a software solution for monitoring BP over extended periods of time. Flexible reporting capabilities allow physicians to review reports in multiple formats including Excel and XML for detailed patient analysis Reports are exportable to CardioSoft Diagnostic System data.
IPR (Intellectual Property Rights)
| Sr. No | Title of Patent | Name of Faculty | Application No. | Date |
| --- | --- | --- | --- | --- |
Publications
| Sr. No | Title of the paper | Name of the Author/s | Name of the Journal | Month of Publication |
| --- | --- | --- | --- | --- |
| 1 | Pseudonormalization of T Waves after Coronary Angioplasty: A Medical Emergency. | Dr. Abhijeet Shelke | Annals of Clinical Case Report 2021 | Volume 6 | Article 1912 | 04 feb 2021 |
| 2 | Coronary artery dominance in Western Maharashtra population by angiographic method. | Dr. Abhijeet Shelke | International Journal of Research in Pharmaceutical Sciences (IJRPS) accepted for online publication in volume 12 /2 April 2021 | April 2021 |
| 3 | A left Atrial Fibrosis an Independent determinant of Atrial Fibrillation in Mitral Stenosis ? | Dr.Prashant Pawar | Indian Heart Journal Volume 73, Issue 4, July–August 2021, Pages 503-505 | July–August 2021, |
| 4 | Massive myocardial Infarction due to acute left main coronary artery occlusion in a young organophosphorus poisoning :case Report: | Dr.Vijaysinh Patil | Int J Cur Res Rev/vol-13. ISSUE 20.Oct 2021 | Oct 2021 |
Copyrights
| Sr. No | Name of faculty / student | No and date | Title of Copyright |
| --- | --- | --- | --- |