Physiology

02164-241555/6/7
Head of Department :
Dr. Anand Govind Joshi
Professor & Head.
About Department Of Physiology
Department of physiology was established in the year 1984, initially department was recognised for UG MBBS course. Later on department was recognised for MD Physiology programme in 1991. In the year 2011 Department started M.Sc Medical physiology Programme. In the year 2012 Phd in Medical physiology was started.
Looking at the needs in the field of neurology, department started fellowship in NCV & EMG in the year 2019 & B.Sc Neurophysiology Technology program in 2021.
Other than Teaching & learning, departments is involved in carrying out & reporting of special investigations for the patients referred from Krishna Hospital & Other hospitals from nearby districts.
List of Special Investigations:
1) Electroencephalography (EEG)
2) Nerve Conduction & Electromyography (NCV & EMG)
3) Pulmonary Function Test (PFT)
Department is actively involved in carrying out various extension activities like pollution control, Yoga, Health & Nutrition. Department is also involved in research & IPR activities & ICMR Projects. All the teaching staff members of the department are helping, assisting & organizing University NAAC activities.
Vision
To promote need based & value based education & contribute to the advancement of medical science through research.
To apply the knowledge of Clinical Physiology for diagnosis and betterment of patients.
Mission
To explain the physical and chemical factors that are responsible for the origin, development and progression of life
To impart basic principles of mechanisms and homeostatic control of functions of human body as a whole.
To emphasize on applied aspect of physiological functions underlying disease status
To promote innovations in curriculum development, teaching-learning methods and student assessment.
To promote scientific research among faculty and students.
Objectives
Educational Objectives for Medical (MBBS) UG:- (As per NMC Guideline)
At the end of the course, the student will be able to:
Describe the normal functions of all the organ systems, their regulatory mechanism and interactions of the various systems for well-coordinated total body function.
Understand the relative contribution of each organ system in the maintenance of the milieu interior (Homeostasis)
Explain the physiological aspects of normal growth and development.
Analyse the physiological responses and adaptation to environmental stresses. Comprehend the Physiological principles underlying pathogenesis and treatment of disease.
Correlate knowledge of physiology of human reproductive system in relation to National Family Welfare Program.
Skill:
At the end of the course the student shall be able to:
Conduct experiments designed for study of physiological phenomena.
Interpret experimental /investigative data.
Distinguish between normal & abnormal data derived as a result of tests which he/she has performed and observed in the laboratory.
Learning Objectives for M.D Physiology PG:- (As per NMC Guideline)
A post graduate student having qualified the MD (Physiology) examination should be able to:
Understand and deal with all aspects of general, systemic and applied Physiology.
Teach effectively the basic physiological mechanisms of human body with reference to their implications in the pathogenesis of diseases (Pathophysiology) affecting various organ systems and the physiological basis of their management to undergraduate medical, paramedical and all other basis science students.
Understand general principles of medical education (Use of appropriate teaching techniques and resources)
Explain how the knowledge of physiology can be effectively used in various clinical settings to solve diagnostic and therapeutic problem.
Interpret and evaluate research publications critically.
Use the library facilities (Literature database using computer, CD ROM, Internet search and any other available newer techniques)
Conduct relevant clinical / experimental research which may have significant bearing on human health and patient care.
Interpret the research findings in the light of its basic and applied significance.
Acquire skills in conducting collaborative research in the field of physiology with allied sciences, clinical sciences, and biomedical engineering.
Interact with the allied departments and render services in advanced laboratory investigations.
Serve as interface with society at large.
Acquire administrative skills to set up concerned departments/ laboratories and initiate purchase procedure and procure necessary items for running such laboratories.
Function as member of a teaching or research team.
Important Infrastructure
Department of physiology is having Three demo rooms with Audio-video system aids.
1) Haematology lab.
2) Clinical physiology lab
3) Research lab.
Department of physiology is reporting department for special investigation labs.
A) EEG:- Electroencephalography.
B) NCV/EMG:- Nerve Conduction & Electromyography.
C) PFT:- Pulmonary Function Test.
Teaching Learning Method
A) Didactic lectures
B) Practicals
C) Small group teaching / Tutorials
D) Integrated teaching - Sharing, Nesting
E) Early clinical exposure (ECE)
F) Interactive methods – Seminars, Quiz, models & Chart preparation, Inter disciplinary Learning, Problem Based learning, Self Directed Learning, Role Play, Simulation based learning, Participatory Learning.
HOD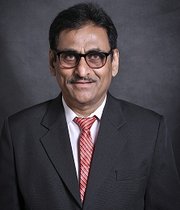 Dr. Anand Govind Joshi
Professor & Head.

Tel (Office) – 02164-241555/6/7

hodphysiology@kvv.edu.in
Dr.A.G.Joshi : MBBS from V.M.Medical collage Solapur, 1985 MD (Physiology) GMC Miraj, 1991 ACME G.S. Medical Collage Mumbai, 2017 37 Years of vast experience. University recognised UG & PG teacher. Examiner & Guide for MD, M.Sc &PhD Reporting In charge of NCV & EMG ( This is one of the important investigation done in this department & one of the first one to start at southern –Western Maharashtra region. Member of MET cell Krishna Vishwa Vidyapeeth /Krishna Institute of Medical Sciences. Invited as guest speaker at various conferences, Workshops, CME. More than 35 publications in National & International indexed journals.
Staff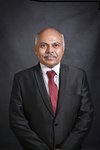 Dr. Shrirang Namdeo Patil
MBBS, MD
Professor
Dr. Mrs.Swati Sunil Jagtap
MBBS, MD
Associate Professor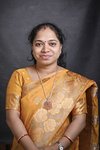 Dr.Mrs. Jharashree Kashinath Sahoo
M.Sc, PhD
Assistant Professor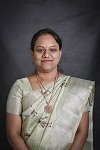 Dr. Deepali Sadashiv Jankar
MBBS, MD, PhD
Assistant Professor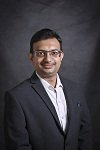 Dr. Omkar Sanjeev Kulkarni
MBBS. MD, Fellowship in NCV/ EMG
Assistant Professor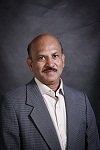 Dr. Jaywant Shivaji Thorat
M.Sc, PhD
Assistant Professor

Dr. Maheshkumar Sadashiv Patil
MBBS
Tutor

Dr. Shailesh Bhagawan Patil
MBBS
Tutor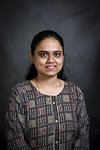 Dr.Kartiki Pramodrao Patil
MBBS
Tutor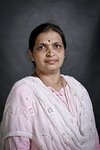 Dr. Mrs. Sanjivani Mahipati Autade
MBBS
Tutor
Courses
<PageQuerySet [<Course: M.Sc. Medical Physiology>, <Course: M.D. Physiology>, <Course: Fellowship in Electro – Physiology and Electro – Diagnosis>, <Course: Ph. D. – Physiology>]> []
Events, Webinar, Workshop, Conference
IPR (Intellectual Property Rights)
| Sr. No | Title of Patent | Name of Faculty | Application No. | Date |
| --- | --- | --- | --- | --- |
Publications
| Sr. No | Title of the paper | Name of the Author/s | Name of the Journal | Month of Publication |
| --- | --- | --- | --- | --- |
| 1 | Effects of exercise on nerve conduction study of Carpal tunnel syndrome patients | Dr. Mrs. J. K. Sahoo | Research J. Pharm. And Tech. 14(8): August 2021,ISSN 0974-3618(Print),0974-360X(online) | August 2021 |
| 2 | In-Vitro Evaluation of glucose diffusion and amylolysis kinetics of Niranthin | Dr. Somade P. M. | Volume-7,Issue-9 Sept-2021 International Journal For Innovative Research In Multidisciplinary Field ISSN 2455-0620 (Web of Sciences) | 9 Sept-2021 |
| 3 | Formulation And Characterization Of Novel Microemulsion Of Phyllanthus Amarus Having Anti-Hyperlgesic Potential | Dr. Somade P. M. | IJBPAS,September ,2021,10(9): 3111-3140 ,ISSN:2277--4998(Web of Sciences) | September 2021 |
| 4 | Analysis Of The Central And Peripheral Mechanisms Underlying The Analgesic Effects Of The Rubiadin | Dr. Somade P. M | IJBPAS,November,2021,10(11):3951-3958 , ISSN:2277-4998 (Web of Sciences) | November,2021 |
| 5 | Study of Vitamin D Supplementation on selected Hematological and Inflammatory Parameters in Type 2 Diabetes Mellitus with Vitamin D Deficiency | Dr.Deepali Sadashiv Jankar | Journal of Datta Meghe Institute of Medical Sciences University:Volume 16:Issue 1:January-March2021 | January-March2021 |
| 6 | Study of electrophysiological findings in Guillain-Barre Syndrome | Dr. S. N. Patil | Pravara Med Rev;December2021,13(04),49-57 ISSN:0975-0533, E ISSN:0976-0164 | December 2021 |
| 7 | A Study on Workload and Gradation of Work Heaviness in Terms of Physiological Strain for Different Tasks | Dr. S. N. Patil | - | Dec 2022 |
| 8 | A Study to Determine the Effects of Physical, Psychological, and Socio-Emotional Factors on People with Knee Osteoarthritis Who Work in Various Occupations | Dr. A.G .Joshi | - | dec 2022 |
| 9 | An Analysis of How Smoking Affects Assessments for the Cardiovascular and Autonomic Functioning: A Tertiary Care Study. | Dr. Jaywant Thorat | - | dec 2022 |
| 10 | A Self-Report on the Knowledge of Oral Hygiene Among Students of Allied Health in North India - A Cross-Sectional Research | Dr. Jaywant Thorat | - | Dec 2022 |
| 11 | A Study on how Electromagnetic Radiation Affects the Blood System | Dr.J.K.Sahoo | - | Dec 2022 |
| 12 | A study of the dermatoglyphic pattern in diabetic subjects in south India | Dr. S. N. Patil | - | 2023 |
| 13 | A comparison of pulmonary function tests in smokers and non-smokers. | Dr. S. N. Patil | - | 2023 |
| 14 | A fresh SAIF approach to medical education systems | Dr.Mrs.S.S.Jagtap | - | 2023 |
| 15 | Association between haematological profile and body mass index in adults | Dr.Mrs.S.S.Jagtap | - | 2023 |
| 16 | Use of magnetic resonance angiography to examine changes in the anterior part of the Willis circle | Dr.Mrs.S.S.Jagtap | - | 2023 |
| 17 | Peripheral Neuropathy in Patients with Type 2 Diabetes: Prevalence and Risk Factors in a Tertiary Care Setting | Dr. A.G .Joshi | - | 2023 |
| 18 | An understanding of the relationship between insulin resistance and polycystic ovarian syndrome | Dr.Deepali Sadashiv Jankar | - | 2023 |
| 19 | Evaluation of knee OA scores for pain and disability before and after low level laser therapy (LLLT) | Dr.Deepali Sadashiv Jankar | - | 2023 |
| 20 | Comparison of the immediate effects of several yoga poses on the cardiac autonomic rhythm in young, healthy volunteers | Dr.J.K.Sahoo | - | 2023 |
| 21 | The Impact of Body Composition on Blood Pressure and Blood Sugar in Young Adults: A Cross-Sectional Study | Dr.Omkar Sanjeev Kulkarni | - | 2023 |
Copyrights
| Sr. No | Name of faculty / student | No and date | Title of Copyright |
| --- | --- | --- | --- |