Pediatrics

02164-241555/6/7
Head of Department :
Dr. V. Y. Kshirsagar
Professor & Head
About Department Of Pediatrics
Vision
To emerge as a centre of excellence with an interdisciplinary
Innovative and quality approach in the field of Paediatrics.
Mission
To prepare competent and compassionate professionals with sound knowledge and excellent skill through quality education, based on competency model which inculcates scientific temper, moral and ethical values.
To improve the lives of children by providing the highest quality care in the diagnosis, treatment of childhood disease and improve outcomes through research, training & education and advocacy.
Objectives
RECOGNISE THE KEY IMPORTANCE OF CHILD HEALTH IN CONTEXT OF THE HEALTH PRIORITY OF THE COUNTRY.
PROMOTE EVIDENCE BASED HEALTH CARE PROVISION.
PROMOTE CREATIVE AND INVENTIVE RESEARCH FOR THE BENEFIT OF MANKIND.
RECOGNIZE THE IMPORTANCE OF GROWTH AND DEVELOPMENT AS THE FOUNDATION OF PEDIATRICS AND HELP EACH CHILD REALIZE HER/HIS OPTIMAL POTENTIAL IN THIS REGARD.
PLAN AND ADVISE MEASURES FOR THE PREVENTION OF CHILD HOOD DISEASES AND DISABILITY.
Important Infrastructure
Cardiac Monitors, Pulse Oximetry
Suction machine, Nebulizer,
Ventilators, ECG monitors, central Oxygen, Multipara monitors, Resp pulse oximetry, Infusion Pump, O2cylinder, NIBP Apparatus etc
Radiant Heat Warmer, Basinet
Multipara Monitors,
Phototherapy Units, Central Oxygen,
Photo Therapy Units, Central suction,
Defibrillator with Pace Maker Ventilators,
Resuscitation kits, Infant meter,
ECG Machine, ETCo2, X-ray machine, Bilirubin meter.
Teaching Learning Method
Classroom teaching with audio visual aids
Teaching tools-LCD, OHP, Computer, E-learning
Lessons & Digital Library
Bed side clinics
Seminars
Tutorials
Clinical Discussions & demonstrations
Group discussion
Problem Based learning
Integrated Teaching
Evidence Based Medicine, Small group discussion
HOD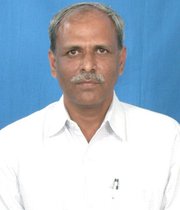 Dr. V. Y. Kshirsagar
Professor & Head

Tel (Office) – 02164-241555/6/7

hodpediatrics@kvv.edu.in
Dr. V. Y. Kshirsagar MBBS, MD ( Pediatrics) Head of the Department Pediatrics KIMS,Karad Dr. V Y Kshirsagar has 39 years of teaching experience. He received his MD peadiatrics degree from reputed VMMC,Solapur Shivaji University in 1983. He is Kenly interested in Neonatology, He has emmence contribution in setting up NICU at KIMSU,he was awarded Fellowship in Neonatology by National Neonatology Forum, New Delhi in 2015
Staff

Dr. G. G Joag
MBBS, MD
Professor

Dr. Anil D Bhoi
MBBS, MD
Professor

Dr. Vinod V Choudhary
MBBS,MD
Professor

Dr. (Mrs) R. A. Langade
MBBS, MD
Associate Professor

Dr. J.M.Pawar
MBBS. MD
Associate Professor

Dr. D.B Potdar
MBBS, MD
Assistant Professor
Dr. M. N. Karanjkar
MBBS,MD
Assistant Professor

Dr. Narendra Porwal
MBBS, MD
Assistant Professor

Dr. Prashant Shah
MBBS,MD
Assistant Professor

Dr. Sunil G Lawand
MBBS, DCH, DNB
Assistant Professor

Dr. Shailesh Patil
MBBS,DNB
Assistant Professor

Dr. Mohammad Amir Khan
MBBS,MD
Assistant Professor
Courses
<PageQuerySet [<Course: M.D. Pediatrics>, <Course: Fellowship in Neonatology>]> []
Events, Webinar, Workshop, Conference
IPR (Intellectual Property Rights)
| Sr. No | Title of Patent | Name of Faculty | Application No. | Date |
| --- | --- | --- | --- | --- |
Publications
| Sr. No | Title of the paper | Name of the Author/s | Name of the Journal | Month of Publication |
| --- | --- | --- | --- | --- |
Copyrights
| Sr. No | Name of faculty / student | No and date | Title of Copyright |
| --- | --- | --- | --- |