Pathology

02164-241555/6/7
Head of Department :
Dr.Mrs.S.R.Kanetkar
Professor & Head.
About Department Of Pathology
The Department of Pathology of KIMS was established in 1985 with Prof. Dr. S. R. Desai as the Head of the Department followed by Prof. Dr. S. R. Kanetkar from 27/07/2012 till date.
The teaching faculty is engaged in teaching & also in diagnostic work of laboratory services.
The courses offered by the Department include MBBS, MD Pathology, Ph.D &
PG- DMLT Programme.
The faculty members have been updating themselves by undergoing various courses & hands on workshops, CME & Conferences, which helps them to keep abreast with current Pathology practices.
Vision
To promote & provide a Pathology curriculum within the department that fosters the highest standards of professional competence and a culture that prepares students for globally competitive medical practice.
Mission
To prepare medical student with solid foundation in the integration of basic sciences to the understanding of causes, diagnosis, prevention and broad options of treatment of disease processes.
To provide sound knowledge in Pathology of common diseases, and to enable a student to do well in any postgraduate discipline and life as a physician.
Objectives
Objectives :- At the end of the course, the UG student should be able to:
Demonstrate the ability to identify and explain the etiology, pathogenesis, gross and microscopic appearances, relevant laboratory investigations, complications and the usual outcome of common diseases.
Correlate the important clinical features of the disease with the pathologic changes. This knowledge of Pathology should result in appropriate diagnostic approach, selection and interpretation of appropriate investigations and selection of the broad approaches to treatment.
Important Infrastructure
Important Infrastructure in the Dept of Pathology:
I. Laboratories : Service laboratory – CCL which provides 24 X 7 services to patients (OPD & IPD) of KH & MRC.
UG & PG Laboratories.
Research laboratory for PG.
Immunohistochemistry Section in Molecular Biology Dept.
KIMS Diagnostics – Hematology Section
A well equipped service laboratory having 1 five part and 2 three part heamatology analyzer along with semi automated coagulation analyzer and fully automated coagulation analyzer.
Central collection room
Cleaning and disposable room equipped with autoclave.
Fully automated Histopathology Section.
II. Demonstration rooms – 02
III. Museum along with learning resources comprising of books, journals, e content &
Teaching area with sitting capacity for 50 students.
IV. Departmental Library – more than 250 Books.
Teaching Learning Method
Ø Didactic lectures
Ø Self Directed Learning (SDL)
Ø Small Group Teaching (SGT)
Ø Case based learning
Ø Quiz
Ø Practicals
Ø Integrated Teaching
Ø Students Seminars
Ø Tutorials / Assignments
Ø Academic / scientific activities such as CPC, webinars, CMEs, Workshops & Conferences are conducted by the department regularly.
Ø Journal Club for PG students
Ø Department of Pathology has been conducting Oration since 2012 every year in memory of late Prof. Dr.Mrs. Manjiri Naniwadekar which is delivered by various renowned National & International Pathologists till now.
HOD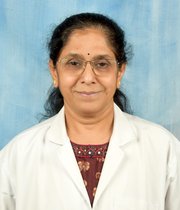 Dr.Mrs.S.R.Kanetkar
Professor & Head.

Tel (Office) – 02164-241555/6/7

hodpathology@kvv.edu.in
Dr. Sujata Raghunath Kanetkar is Prof and Head of the Department of Pathology since 27/07/2012 till date. She has 32 Years of teaching experience & is a University recognised UG & PG teacher, Examiner & Guide for MD & PhD courses. She has completed her MBBS & MD (Pathology) from Dr.V.M. Medical College, Solapur. She was appointed as the first Registrar of Krishna Institute of Medical Sciences, Deemed to be University, Karad in 2005 - 2008. She has done PG diploma in Medico Legal Systems (2011-2012) and secured first in merit with 80% marks. She is convener of Value Education Cell of KVV & she is also member of Breast Support Group. She is life member of Indian Medical Association (IMA) & Indian Association of Pathologists & Microbiologists (IAPM). She was the Organizing Chairperson of MAPCON 2021 organized by KIMSDU, Karad. She is also involved in community work at various level.
Staff

Dr. S.V. Jagtap
MBBS, MD
Professor

Dr.Mrs.N.J.Patil
MBBS, MD
Professor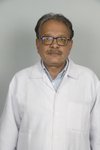 Dr.R.M.Oswal
MBBS,MD
Associate Professor

Dr.M.A.Patil
MBBS, MD
Associate Professor

Dr.Mrs.S.S.Kumbhar
MBBS, MD
Associate Professor

Dr.S.J.Pawar
MBBS, MD
Assistant Professor

Dr.A.M.Mane
MBBS,MD
Assistant Professor

Dr.A.B.Hulwan
MBBS, MD
Assistant Professor

Dr.R.S.Kadam
MBBS,MD
Assistant Professor

Dr.T.S.Kakade
MBBS, MD
Assistant Professor

Dr.S.N.Mohite
MBBS,MD
Assistant Professor

Dr.M.S.Tahsildar
MBBS,MD
Assistant Professor
Events, Webinar, Workshop, Conference
IPR (Intellectual Property Rights)
| Sr. No | Title of Patent | Name of Faculty | Application No. | Date |
| --- | --- | --- | --- | --- |
Publications
| Sr. No | Title of the paper | Name of the Author/s | Name of the Journal | Month of Publication |
| --- | --- | --- | --- | --- |
Copyrights
| Sr. No | Name of faculty / student | No and date | Title of Copyright |
| --- | --- | --- | --- |