Orthopedics

02164-241555/6/7
Head of Department :
Dr.P.N.Kulkarni
Professor & Head.
About Department Of Orthopedics
Department was established in 1984 and headed by many pioneers of orthopaedics since then.Initially it was just a sub specialty of general surgery and now it is been evoluted till the present status of super specialty with continuous and unending devotion to the field by the staff members.Since 1984 it was just undergraduate teaching school and within a short span in 1991 we were honored with post graduation courses.Recently in January 2007 we were again honored by increasing one seat each of MS and Diploma course.The department is proud to posses the most experienced senior faculty who have been working for the last 3 decades or more and also the young dynamic Associates and Assistant professors.The faculty has been updating themselves by undergoing various courses & hands on skills, programs, which helps them to run with the present orthopaedic scenario worldwide.Better late than never, since last few years we are also oriented to the research and conducting it successfully in our department.The postgraduates well structured training programs has resulted in 100% success rate of Post Graduate exams in last many years.It is the first department to introduce the OSCE evaluation at departmental level, to prepare our undergraduates for higher competitive entrance tests.The department runs apart from routine orthopaedic work specialty surgeries like joint replacement, spine surgeries, trauma service and deformity correction surgeries.We also treat neoplasm by hands in hand with our proud oncology & radiotherapy department.
Vision
To ensure latest updated modalities of investigations and treatment in the field of orthopaedics.
To ensure deformity free society in the peripheral areas by searching, counseling and treating the needy.
Mission
To avail access and familiarization to all UG and PG students in modern orthopaedic procedures and treatment methods to ensure acute trauma life support with advanced trauma center.
To avail all types of specialized surgeries in orthopaedics including arthroscopy, spine, joint replacement, complicated high velocity trauma with recent instrumentation in our department.
To continue to conduct social health camps reaching to the society at their places and the renowned Sarva Shiksha Abhiyan by Govt .Of India
To avail services of full-fledged physiotherapy and rehabilitation department and orthotics and prosthetics department.
Objectives
Prompt diagnosis and management of patients.
To develop more specialized clinics like spine clinic, arthroscopy & arthoplasty clinic , rheumatology clinic which are already in function
Minimally invasive surgeries.
Less hospital stay, zero infection rate.
Prevention of nosocomial infections.
Continue social service including children screening, awareness camps for calcium deficiency and osteoporosis and treating all of them.
To ensure making an undergraduate with good sound understanding of orthopaedics as a specialty including trauma and cold orthopaedics .
To give the society competent orthopaedic surgeons with thorough and latest updated knowledge in the field.
Teaching Learning Method
Integrated Teaching
Small group discussion
Early clinical exposure
Problem based learning
Evidence based learning
Seminar by the student
Community oriented Teaching
By ensuring participation in conferences /CME's/CNE's/CPEs /Workshop
Visit to other centers and health care institutions
OPSE/OSCE
Debates , quiz, attending conferences, /CMEs
Interdisciplinary interaction
Research integration
One minute preceptorship
HOD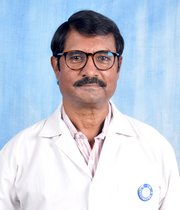 Dr.P.N.Kulkarni
Professor & Head.

Tel (Office) – 02164-241555/6/7

hodorthopedics@kvv.edu.in
The Department of Orthopaedic Surgery at Krishna Institute of Medical Sciences, Karad is a Super-specialty Tertiary Care centre, dedicated to providing excellent patient care and outstanding education for students, residents, and fellows in the fields of orthopaedic surgery and musculoskeletal medicine. Apart from providing state of art services in trauma management and Accident Surgery, we also cater to an array of specialty fields like Spine Surgery, Joint Replacements, Shoulder Surgery, Sports Medicine, Rheumatology and Arthroscopy. The Institute also has modern Physiotherapy Unit which works is close co-ordination with the Orthopaedic Department for comprehensive care of patients. The Department has been recognised for the Post Graduate training in the field of Orthopaedic Surgery by the National Board of Examinations, Medical council of India and super specialty training in the fields of spine surgery, trauma care, limb reconstruction, joint replacement and arthroscopy. Headed by Doctor P.N.Kulkarni with a team of vested Senior and associated consultants and spirited Resident doctors , providing quality surgical care and utmost patient satisfaction has been the motto since the time of it's inception. Started by Dr.K.L.Gaonkar in, the Department has now successfully produced batches of MS. Orthopaedics candidates and Diploma students. The Department is one of the largest in the hospital and has a bustling Out patient Department each day. We have seen an increment in the number of Post graduate seats in the year 2019 where two Diploma seats were converted to M.S. Orthopaedics seats, followed by a colossal furtherance by granting us a total of 12 M.S. Orthopaedics seats. A Promotion this brisk has rarely been witnessed in any Teaching Institute in recent times. Apart from ensuring top notch quality patient care, we also ensure that we live up to the expectations of a Teaching institution. We encourage our Residents on attending all Workshops, introducing them to recent advances in our field. Time and again our Resident doctors have achieved academic laurels at various State and National Conferences. ICMR funded research projects in the field of orthopaedics are also being carried out at this institute. The Operation Theatres are equipped with a modern modular operation theatre complex, laminar airflow, cutting edge technology and Intensive care units manned with a panel of efficiently trained staff in the field of nursing. Even in times of Pandemic due to the COVID 19, we have successfully managed to balance patient care and student teaching hand-in-hand. We have been conducting regular virtual lectures and regular Case presentation sessions on a virtual platform. We encourage our doctors to keep themselves at par with the current orthopaedics advances globally by keenly attending all Webinars. Excellence in deliverance of duty has been the agenda of this Department and will only remain so, in the upcoming years as well.
Staff

Dr. K.L. Gaonkar
MBBS,MS (Ortho)
Professor

Dr. Paresh Patil
MBBS, MS
Professor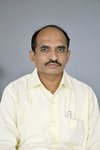 Dr. R.B. Gunaki
MBBS,MS
Professor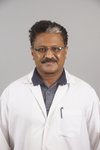 Dr. Patil Nitin S.
MBBS, MS (Ortho), DNB (Ortho)
Professor

Dr. V.A. Satre
MBBS,MS
Associate Professor

Dr. S.D. Takale
MBBS, MS
Associate Professor

Dr.Sandeep R. Patil
MBBS, D'Ortho, DNB (Ortho)
Associate Professor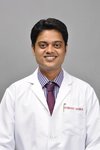 Dr. Nishant Gaonkar
MBBS,MS, M.Ch
Associate Professor

Dr.A.S. Kolekar
MBBS,MS
Assistant Professor

Dr.Ram M. Jethmalani
MBBS,MS
Assistant Professor

Dr.Kapale Jineshwar Sudhir
MBBS,MS
Assistant Professor

Dr. Channapa Mahajan
MBBS, D'Ortho, DNB (Ortho)
Assistant Professor

Dr. Shivaji Avate
MBBS, D'Ortho, MS (Ortho)
Assistant Professor

Dr. Bhore Emmanuel P.
MBBS, MS(Otho), Post Doctoral Fellow in Spine
Assistant Professor
Dr. Deshmukh Vishal R.
MBBS
Senior Resident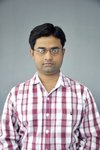 Dr. Patil Vijaysinh H.
MBBS
Senior Resident

Dr. Mahajan Abhishek Suresh
MBBS,MS
Senior Resident

Dr. Ajay Naikwadi
MBBS,MS
Senior Resident

Dr. Mohit Nadkarni
MBBS,MS
Senior Resident

Dr.Akshay Anchalia
MBBS, MS (Ortho), Fellowship
Senior Resident
Courses
<PageQuerySet [<Course: M.S. Orthopedics>, <Course: Ph.D. – Orthopedics>]> []
Events, Webinar, Workshop, Conference
IPR (Intellectual Property Rights)
| Sr. No | Title of Patent | Name of Faculty | Application No. | Date |
| --- | --- | --- | --- | --- |
Publications
| Sr. No | Title of the paper | Name of the Author/s | Name of the Journal | Month of Publication |
| --- | --- | --- | --- | --- |
| 1 | Original Article- Study of outcome of knee joint in patients with fracture distal femur versus fracture ipsilateral femur and tibia | Dr. Ravindra B Gunaki | International Journal of Research in Pharmaceutical Sciences, ISSN: 0975-7538 Res. Pharm. Sci., 2021, 12(2), 1174-1181 Accepted on: 15 Mar 2021 | 15 Mar 2021 |
| 2 | Original Research Article Complex proximal Humerus Fractures Treated with Plating and Conservative Means | SANDIP PATIL | UTTAR PRADESH JOURNAL OF ZOOLOGY 42 (2) 13-17, 2021, ISSN: 0256-97x(p) Published: 13 February 2021 | 13 February 2021 |
| 3 | Prediction score to assess morbidity/mortality of patient after fracture proximal 1/3rd femur | Dr.Ravindra B. Gunaki | Published by JK Welfare & Pharmascope Foundation Journal Home Page: et al., Int. J. Res. Pharm. Sci., 2021, 12(2), 1119- 1126 International Journal of Research in Pharmaceutical Sciences Accepted on: 12 Mar 2021 | 12 Mar 2021 |
| 4 | A comparative study of distal third radius and ulna fractures treated with locking plate and non-locking plate in geriatric age group | Dr. Sandip Patil | International Journal of Orthopaedics Sciences 2021; 7(2): 601-604 E-ISSN: 2395-1958 .P-ISSN: 2706-6630 IJOS 2 | 2021 |
| 5 | Original Research Article Outcome of Paediatric Femoral Shaft Fractures Treated with Titanium Elastic Nailing- A Prospective Study | Dr. Sandip Patil | Asian Journal of Orthopaedic Research 5(2): 1-6, 2021; Article no.AJORR.63873 Published 15 February 2021 | 15 February 2021 |
| 6 | Floating elbow injury in high energy trauma and prognosis: A case study Dr. Nitin S Patil | Dr. Nitin S Patil | International Journal of Case Reports in Orthopaedics 2021; 3(2): 125-128 E-ISSN: 2707-8353 P-ISSN: 2707-8345 IJCRO 2021; 3(2): 125-128 Accepted: 03-07-2021 | 03-07-2021 |
| 7 | The Study of Injuries around Hip Joint and Osteoporosis using Singh's Index | Dr. R. B. Gunaki | Asian Journal of Orthopaedic Research 5(1): 29-36, 2021; Article no.AJORR.60037 Original Research Article Published 29 January 2021 | 29 January 2021 |
| 8 | Prediction score to assess morbidity/mortality of patient after fracture proximal 1/3rd femur | Ravindra B. Gunaki, | ISSN: 0975-7538 DOI: https://doi.org/10.26452/ijrps.v12i2.4643 Accepted on: 12 Mar 2021 Original Article | 12 Mar 2021 |
| 9 | Study of outcome of knee joint in patients with fracture distal femur versus fracture ipsilateral femur and tibia | Dr. Ravindra B Gunaki, | ISSN: 0975-7538 DOI: https://doi.org/10.26452/ijrps.v12i2.4651 Original Article Accepted on: 15 Mar 2021 Pharm. Sci., 2021, 12(2), 1174-1181 | 15 Mar 2021 |
| 10 | Original Article- Extensive study of internal fixation in fracturesof lateral humeral condyle | Dr. Nitin S. Patil | Journal of Trauma & Orthopaedic Surgery | 2021 April-June |16(2):6-17 Published: 10 April 2021 Published by Indian Orthopaedic Research Group | 10 April 2021 |
| 11 | Percutaneous cannulated cancellous screw fixation v/s open reduction and internal fixation with plating for intra-articular calcaneal fractures | Dr. Paresh V Patil | National Journal of Clinical Orthopaedics 2021; 5(4): 86-90 ISSN (P): 2521-3466 ISSN (E): 2521-3474 © Clinical Orthopaedics ww.orthoresearchjournal.com 2021; 5(4): 86-90 Accepted: 09-09-2021 | 09-09-2021 |
| 12 | Original Research Article Effectiveness of intra-articular hyaluronic acid versus corticosteroids in knee osteoarthritis: a comparative study | Paresh V. Patil, | International Journal of Research in Orthopaedics Nikam MA et al. Int J Res Orthop. 2022 Mar;8(2):192-196 Accepted: 07 February 2022 | 07 February 2022 |
| 13 | Modified Tension band wiring vs Tension band with cannulated cancellous screws in treating transverse patellar fractures | Dr. Paresh Patil | International Journal of Health Sciences ISSN 2550-6978 E-ISSN 2550-696X Accepted for publication: 27 April 2022 | 27 April 2022 |
| 14 | Assessment of role of platelet rich plasma in supraspinatus tendinitis | Dr.Sandeep Patil | NeuroQuantology | June 2022 | Volume 20 | Issue 6 | Page 9726-9730 | doi: 10.14704/nq.2022.20.6.NQ22950 Assessment of role of platelet rich plasma in supraspinatus tendinitis (2022) | 2022 |
| 15 | Evaluation Of The Risk Factors Of Periprosthetic Joint Infection- A Retrospective Study | Dr. Ravindra Gunaki | "International Journal of Advanced Science and Technology, ISSN: 2005-4238 (Print) ISSN: 2207-6360 (Online) Science & Engineering Research Support Society SERSC (2022) | 2022 |
| 16 | Assessment Of Functional Outcome Of Management Of Distal End Femur Fractures | Dr. Anupam Kolekar1 Corresponding author: Dr. Ravindra B Gunaki | Journal of Positive School Psychologyhttp://journalppw.com 2022, Vol. 6, No. 10, 2046-2050 | 2022 |
| 17 | Comparison Of Functional Outcome Of Distal Femur Fractures Treated With Distal Femur Locking Plate Versus Dynamic Condylar Screw | Dr. Nishant K Gaonkar1 Corresponding author: Dr. Ravindra B Gunaki | Journal of Positive School Psychology http://journalppw.com 2022, Vol. 6, No. 10, 2041-2045 | 2022 |
| 18 | Assessment Of Functional Outcome Of OTA Type-C Distal Femur Fracture Treated With Locking Compression Plates | Dr. Ravindra B Gunaki1, Corresponding author: Dr. Santosh Takale | Journal of Positive School Psychology http://journalppw.com 2022, Vol. 6, No. 10, 2056-2060 | 2022 |
| 19 | Assessment Of Outcome Of Retrograde Nailing In Distal 1/3rd Fracture Shaft Femur | Dr. Ravindra B Gunaki1 Corresponding author: Dr. Nishant K Gaonkar | Journal of Positive School Psychology http://journalppw.com 2022, Vol. 6, No. 10, 2061-2065 | 2022 |
| 20 | Assessment Of Role Of Proximal Femoral Nail In Management Of Intertrochanteric Femur Fracture | Dr. Ravindra B Gunaki1, Corresponding author: Dr. Sandeep Patil | Journal of Positive School Psychology http://journalppw.com 2022, Vol. 6, No. 10, 2066-2070 | 2022 |
| 21 | Assessment Of Outcome Of Submuscular Plating In Paediatric Femoral Shaft Fractures | Dr. Ravindra B Gunaki1 Corresponding author: Dr. Paresh Patil | Journal of Positive School Psychologyhttp://journalppw.com 2022, Vol. 6, No. 10, 2051-2055 | 2022 |
| 22 | Comparing The Healing Duration And Functional Results For Metacarpal Shaft Fractures Treated With K Wire And A Stylet Of Spinal Needles: A Prospective Study | Dr. K. L. Gaonkar | European Journal of Molecular & Clinical Medicine ISSN 2515-8260 Volume 09, Issue 03, 2022 (May 2023) | May 2023 |
| 23 | A Comparison Of K Wire And Spinal Needles For Metacarpal Shaft Fractures: Healing Duration And Functional Results | Dr. R. B. Gunaki | European Journal of Molecular & Clinical Medicine ISSN 2515-8260 Volume 09, Issue 03, 2022 (May 2023) | May 2023 |
| 24 | Comparison Of Tibial Condyle Fracture Treatment Outcomes With Conventional Non-Locking Dynamic Compression Plate And Locking Compression Plate Dr. Parvesh V Patil | Dr.Paresh Patil | European Journal of Molecular & Clinical Medicine ISSN 2515-8260 Volume 09, Issue 02, 2022 (May 2023) | May 2023 |
| 25 | Comparing The Healing Duration And Functional Results For Metacarpal Shaft Fractures Treated With K Wire And A Stylet Of Spinal Needles: A Prospective Study Of An Intervention | Dr. P. N. Kulkarni | European Journal of Molecular & Clinical Medicine ISSN 2515-8260 Volume 09, Issue 03, 2022 (May 2023) | (May 2023) |
| 26 | Tibicular Condyle Fracture Treatment Outcomes With Non-Locking Dynamic Cmpression Plate Vs. Locking Compression Plate - Section A -Research Paper | Dr. P. N. Kulkarni | NeuroQuantology | DEC 2021 | Volume 19 | Issue 12 | Page 248-258 | doi: 10.48047/ nq.2021.19.12.NQ21216 Section A -Research paper (May 2023) | May 2023 |
| 27 | Functional Outcome Of Shaft Humerus Fracture Treated W Ith Anterior Bridge Plating - Section A -Research Paper | Dr. J. M. Kapale | Eur. Chem. Bull. 2023, 12(Special Issue 4), 7437-7454 (May 2023) | May 2023 |
Copyrights
| Sr. No | Name of faculty / student | No and date | Title of Copyright |
| --- | --- | --- | --- |