Medicine

02164-241555/6/7
Head of Department :
Dr. Virendra Chandrashekhar Patil
Professor & Head.
About Department Of Medicine
Department of General Medicine is established since year 1982 and functioning fully with escalating the clinical work turnover. All teaching staff is highly qualified and well experienced.
The Scope of the Department
Our department provides services in specialty of General Medicine.
Currently Cardiology Operates as our subsidiary division under the expertise of Dr Abhijit Shelke, and Dr. Vijaysinha Patil.
Neurology also operates as a subsidiary division under the Dr. Abraham Kuruvilla.
We operate 3 different ICUs comprising 37 beds providing the ultimate in Emergency Medicine and Critical care.
Our Dept., is also committed to community services and organizes regular health camps in distant rural and underdeveloped urban areas.
Five villages (Khubi, Lawanmachi, Gondi, Shere and Dushere) in Satara and Sangli districts have been adopted by Krishna Hospital to provide free medical treatment and health check-ups.
Current status of department
Through knowledge and through training, our department is committed to Teaching the undergraduates and postgraduate Residents, fighting diseases and providing quality care to our patients through ultramodern equipment's with compassion.
The conditions that we treat range from Heart diseases, Diabetes, Allergies, Neurological diseases, Liver diseases, autoimmune diseases, Gastrointestinal disease and a variety of tropical diseases (emergencies like complicated Dengue and Malaria), etc.
We are also researchers who work in tandem with departments to carry out many research activities.
Our department is also involved actively in COVID-19 Pandemic (our department stretched up to 500 bed capacity during the pandemic
Vision
To deliver the best in primary care and sub-specialty to the community at large.
To train the residents to deal with both common and complex diseases occurring in the society (including Pandemic like COVID-19).
To develop competent Indian Medical Graduate (IMG) and Post graduate through Competency Based Medical Education (CBME)
To contribute national health care delivery and implementing health care policies
Adopting novel teaching methods and applying latest treatment strategies in patient management.
Emphasis is on Evidence based medicine (EBM) and integrated approach in teaching and patient management
To promote attitude, ethics and communication (AeTCOM) in UG and PG students
Effective use of Information and communication technology (ICT)
To promote research and innovation
Mission
To develop excellent undergraduates (MBBS) and post- graduates (MD General medicine) to meet the present and future needs of the nation in the field of General Medicine using modern information technology and human resource development innovations.
Objectives
To perform a thorough and efficient history and physical examination and to effectively communicate patient care information to patients and colleagues in a logical, organized and thorough manner.
To use laboratory data to support the findings on physical examination.
To interpret, appropriately, the results of diagnostic tests and determine how the results influence patient management
To formulate and carry our plans of care based on both medical and psychosocial assessment with the patient's consent
To develop a safe, cost-effective and evidence/outcomes-based approach to patient evaluation and management plans
To develop effective communication and interpersonal relationship skills with patients and colleagues
To understand medical-ethical principles and legal issues (advance directives, informed consent, confidentiality, professional-patient relationship) and their application in the practice of clinical medicine
To develop the knowledge of the principles of nutritional assessment and intervention
To assess and manage occupational and environmental health problems and promote interventions to decrease risk
To review deaths and correlate with clinical presentation
To understand the unique health care needs, presentations, key management strategies and the importance of an interdisciplinary approach to specific patient populations (i.e. geriatrics, adolescents)
To become familiar with practice management issues (i.e. time management, office organization and record keeping) types of practice settings and/or incorporations, types of insurance, use of staff, assessing patient satisfaction and continuous quality improvement issues
Important Infrastructure
S.No.
NAME
OF THE ITEMS
Quantity
1.
B.P.
Apparatus (Mercury containing instruments should be replaced by digital or
other suitable alternatives)
60
2.
Ophthalmoscope
8
3.
X-ray
viewing box
12
4.
Flexible
Video End viewing Oesophago-Gastroduodenoscope (optional)
1
5.
Flexible
Video Colonoscope (optional)
1
6.
Flexible
Video Side viewing Gastroduodenoscope for ERCP (optional)
7.
Proctoscope
10
8.
Bed
side cardiac monitors
44
9.
Central
Cardiac monitor Console
10.
Defibrillator
6
11.
Non-invasive
B.P. Apparatus
42
12.
Pulse
oximeter
44
13.
Equipment
for Cardiac pacing
2
14.
Ambu
bag
13
15.
Laryngoscope
16
16.
ECG
machine
7
17.
Echocardiography
machine
1+2
18.
Hemodialysis
machine
6
19.
Peritoneal
dialysis catheters
20.
Arterial
blood gas analyzer
1
21.
Glucometer
9
22.
Invasive
Mechanical Ventilator
22
23.
Non
Invasive mechanical ventilator (Maybe shared with TB and CD)
22+5
24.
Nebulizer
14
25.
Multimedia
Projector with Screen
2+
lecture hall 1
Teaching Learning Method
Interactive large group teaching
Small group teaching
CME's, Seminar, Workshop, Conference etc.
Monthly video conferencing sessions with Johns Hopkins University, Baltimore, (Global Grand Rounds in Infectious Disease (GGRID)
LGT, SGT, PBL, SDL, Narration, reflective learning, CBL, OMP, EBM,Integrated teaching, Role play etc additional teaching program for potential learnersEmphasis on Collaborative research, ICMR research projects, Dissertation and log book MiniCex
HOD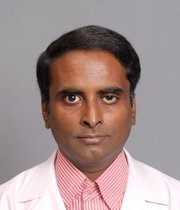 Dr. Virendra Chandrashekhar Patil
Professor & Head.

Tel (Office) – 02164-241555/6/7

hodmedicine@kvv.edu.in
Dr. Virendra Chandrashekhar Patil is present HOD of the department since 2018. He is graduated (MBBS) from Govt. Medical College, Miraj & M.D. (General Medicine.) from Dr Vaishampayan Memorial Medical College, Solapur. He has joined the department of General Medicine, KIMS, Karad in 2007 and currently working as a Professor & Head. He is working in the department since 2007 & greatly contributed to the development of department to the present status. He has published more than 100 research articles. His Scopus H index is 7. He is also working as member of Medical Advisory Committee. He is Coordinator of Risk Management Committee. He is member of Academic council, Blood Transfusion Committee, Mortality and Committee, Joint Collage Council, Board of Studies, Institutional Ethics Committee, Collage Council Committee. He is examiner for Undergraduate and postgraduate programme in various universities. He is Ph.D. supervisor at Krishna Vishwa Vidhyapeeth (Deemed to be University) Karad (KVV), Karad.
Staff

Dr. Sanjay T. Thorat
MBBS, MD
Professor

Dr. Vasant V. Devkar
MBBS, MD
Professor

Dr. Nitin N. Jadhav
MBBS,MD
Professor

Dr. Vivek E. Redkar
MBBS, MD
Associate Professor

Dr. Mrs. Aparna P. Patange
MBBS,MD
Associate Professor

Dr. Makarand B. Mane
MBBS, MD
Associate Professor

Dr. Mrs. Shilpa C. Patil
MBBS,MD
Associate Professor

Dr. Mrs. Gauri H. Tamhankar
MBBS, MD
Associate Professor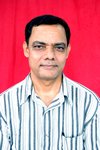 Dr. Dilip P. Patil
MBBS,MD
Associate Professor

Dr. Mamta M. Kale
MBBS, MD
Associate Professor

Dr. Anil B. Bhattad
MBBS,MD
Assistant Professor

Dr. Nitin B. Jadhav
MBBS,MD
Assistant Professor

Dr. Mrs. Rupali J. Kapale
MBBS,MD
Assistant Professor

Dr. Uttam T. Mane
MBBS,MD
Assistant Professor

Dr. Amit R. Porwal
MBBS,MD
Assistant Professor

Dr. Jabbar V. Desai
MBBS,MD
Assistant Professor

Dr. Rohit S. Gosavi
MBBS,MD
Assistant Professor

Dr. Ravindra A. More
MBBS,MD
Assistant Professor

Dr. Ganesh S. Thorat
MBBS,MD
Assistant Professor

Dr. Ajinkya R. Bahulekar
MBBS,MD
Assistant Professor

Dr. Abhijeet A. Nashte
MBBS,MD
Assistant Professor

Dr. Abhijit A. Patil
MBBS,MD
Assistant Professor

Dr. Bhupal N. Pujari
MBBS,MD
Assistant Professor

Dr. Dhairyasheel D. Patil
MBBS,MD
Assistant Professor
Courses
<PageQuerySet [<Course: M.D. General Medicine>, <Course: PG Diploma in Diabetic Educator>, <Course: Fellowship in Geriatrics Medicine>, <Course: Fellowship in Emergency Medicine & Critical Care>, <Course: Ph. D. – Medicine>, <Course: Diploma in Dialysis Technique>]> []
Events, Webinar, Workshop, Conference
IPR (Intellectual Property Rights)
| Sr. No | Title of Patent | Name of Faculty | Application No. | Date |
| --- | --- | --- | --- | --- |
Publications
| Sr. No | Title of the paper | Name of the Author/s | Name of the Journal | Month of Publication |
| --- | --- | --- | --- | --- |
Copyrights
| Sr. No | Name of faculty / student | No and date | Title of Copyright |
| --- | --- | --- | --- |