Biochemistry

02164-241555/6/7
Head of Department :
Dr. Ajit V. Sontakke
Professor & Head.
About Department Of Biochemistry
Established in year 1984.
Programs : Undergraduate, postgraduate, Fellowships programs
Department has adequate Teaching and Non-teaching staff
Biochemistry has a major role in modern medicine
Biochemistry helps us in knowing the status of various tissues like liver, kidneys, pancreas etc.
It will provide us with answers for cancer, ageing process and gene therapy
It is an important tool in the diagnosis and prognosis of various diseases.
Vision
To train students of biochemistry in the science of life process at the molecular level and orient them towards application of knowledge acquired, in solving clinical problems.
Mission
To produce competent personnel with ethical values and up to date knowledge in the subject for rendering quality health care & education to the community.
Objectives
The main goal of teaching Biochemistry to students, is to have a sound knowledge of various biomolecules present in living cells and organisms. To orient them towards molecular level of all the chemical reactions associated with living cells and apply this knowledge in maintenance of health and effective treatment of diseases.
At the end of the course the student should be able to describe the structural and functional organization of cell and its subcellular components.
Understand the chemistry and biological significance of various biomolecules like carbohydrates, proteins, lipids and haemoglobins.
Have a sound knowledge of enzymes in respect to mechanism of action, classification and their use in medicine.
Have clear concept about digestion, absorption, inter conversion and assimilation of various nutrients in our diet.
Know metabolisms of major biomolecules with their integration and regulations.
Be able to comprehend genes, their expression, the principles and the application of genetic engineering.
Be able to explain inborn errors of various metabolisms.
Know the mechanism of body defense, detoxification and homeostasis of body fluids and pH.
Have thorough understanding about nutrition in respect with vitamins, minerals, malnutrition and obesity.
Be able to outline biochemical basis of cancer, free radicals and
antioxidants
Get familiar with conventional biochemical investigations and their interpretations.
Important Infrastructure
I. Laboratories
Under graduate
Post graduate
Clinical Biochemistry
Research
Emergency
Endocrinology
Molecular Biology
KIMS Diagnostics
Lead Referral Lab.
Molecular Dignostic
Apart from routine biochemical investigations, some special investigations like; cardiac markers, tumor markers, hormone assay, vitamins, electrophoresis, VMA, lead estimation etc. are also done.
II. Seminar room
III. Museum
IV. Library
Teaching Learning Method
Didactic lectures.
Self Directed Learning (SDL).
Small Group Teaching (SGT).
Problem Based Learning (PBL).
Students' seminars.
Tutorials/Assignments.
Early Clinical Exposure (ECE).
OSPE
Quizzes
Integrated teaching
Electives
Academic / Scientific activities such as webinars, CMEs, workshops & conferences are conducted by the department regularly.
Journal club for PG students.
HOD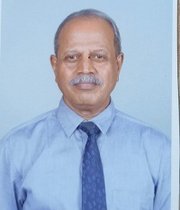 Dr. Ajit V. Sontakke
Professor & Head.

Tel (Office) – 02164-241555/6/7

hodbiochemistry@kvv.edu.in
> 46 years of UG & > 36 years of PG teaching experience. University recognised UG & PG teacher. Guided 5 MD Biochemistry and 10 PhD students. Chief executive of KIMS diagnostics (NABL accredited lab). MMC recognised speaker, Invited as guest speaker at various conferences, Workshops, CME etc. in India and out of India. > 60 publications in National & International indexed journals. Books published – 5 Ex member of BOS MUHS Nashik, Shivaji Kolhapur, DY Patil Kolhapur, BLDE Vijayapur, GMC Goa. Chairperson BOS Biochemistry, KIMS Karad. Protocol committee member of KVV. Ethics committee member of KVV. Ethics committee member of Excel Endocrine Center, Kolhapur. Awarded best pre-clinical teacher for 4 times. Kolhapur district veteran doubles tennis winner thrice.
Staff

Dr. Axita Vani
MBBS, MD
Professor

Dr. Sangita R. Patil
M.Sc. (Med Biochemistry), PhD. Med Biochemistry
Associate Professor
Dr. Jyotsna A. Patil
M.Sc., Ph.D. (Med) Biochemistry
Associate Professor

Dr. Sudarshan N. Shelke
MBBS, MD
Associate Professor

Dr. Anup S. Hendre
M.Sc. (Medical) Biochemistry, Ph.D. (Medical) Biochemistry
Assistant Professor

Dr. Mandakini S. Kshirsagar
M.Sc (Med) Biochemistry, Ph.D (Med) Biochemistry
Assistant Professor

Dr. Vaishali S. Pawar
MBBS, DOMS, MD Biochemistry
Assistant Professor

Dr. Ganesh H. Ghanwat
M.Sc (Med) ,Ph.D (Med) Biochemistry
Tutor
Courses
<PageQuerySet [<Course: M.D. Biochemistry>, <Course: Ph. D. – Biochemistry>]> []
Events, Webinar, Workshop, Conference
IPR (Intellectual Property Rights)
| Sr. No | Title of Patent | Name of Faculty | Application No. | Date |
| --- | --- | --- | --- | --- |
Publications
| Sr. No | Title of the paper | Name of the Author/s | Name of the Journal | Month of Publication |
| --- | --- | --- | --- | --- |
| 1 | Analytical performance comparisons of modified Jaffe's kinetic method and Enzymatic Trinder method creatinine along with risk zone identification. | Dr.Sudarshan Shelke | International Journal of research in pharmaceutical sciences 2021,12(2) 1194-1200 | 2021 |
| 2 | Hospital Study of Biochemical Parameters Among Patients of Polycystic Ovarian Syndrome in A Tertiary Care DOI: | Nishtha, Dr. Pushpa Durgawale | International Journal of pharmacetical Reasearch July/sept 2021:13(3). | July/sept 2021 |
| 3 | Elevated blood Lead impairs the Hematological and Heme Biosynthesis related parameters of Silver Jewellery Workers | Mandakini S Kshirsagar, Jyotsna A Patil, Arun J Patil | International journal of research in pharmaceutical sciences. 2021:12(1);662-668 | 2021 |
| 4 | Assessment of Methemoglobin, Hemoglobin, Ferritin and Lactate dehydrogenase in COVID-19 Patients | Dr.Vaishali Pawar,Dr.Divya Jain ,Dr.Ajit V.Sontakke, Dr.Redkar | Journal of Pure and Applied Microbiology ; Sept. 2022; 16(3): 2010-2019 | September 2022 |
| 5 | Determination of serum procalcitonin and total antioxidant capacity in patients of sepsis before and after treatment, in a tertiary care hospital | Dr.Divya Jain ,Dr.Ajit V.Sontakke,Dr.Vaishali Pawar | Journal of Datta Meghe Institute of Medical Sciences University (Sent) Year : 2022 | Volume : 17 | Issue : 3 | Page : 575-578 | 2022 |
| 6 | Ameliorating effect of turmeric on kidney function in patients with type 2 diabetes mellitus. | Anup S. Hendre, Sangita R. Patil, Ajit V. Sontakke, Rohan S. Phatak | Anup S. Hendre, Sangita R. Patil, Ajit V. Sontakke, Rohan S. Phatak | Oct 2022 |
| 7 | Perspective of methemoglobin, hemoglobin, lactate dehydrogenase and C reactive protein levels in covid-19 patients with diabetes mellitus. | Pawar VS, Sontakke A, Pawar SK, Jain DA | NeuroQuantology. Sept 2022:8399-406. | Sept 2022 |
Copyrights
| Sr. No | Name of faculty / student | No and date | Title of Copyright |
| --- | --- | --- | --- |