Conservative Dentistry and Endodontics

02164-241555/6/7
Head of Department :
Dr. Sudha Mattigatti, (BDS,MDS,PhD)
Professor & Head.
About Department Of Conservative Dentistry and Endodontics
The department of Conservative dentistry is concerned with treatment of diseases and defects of hard tissues of teeth, specifically the restoration, function and esthetics of those hard tissues.
It also includes cosmetic and esthetic correction of teeth.
Endodontics deals with treatment of pulpul and periapical diseases and dental pain management.
Vision
Prevention, Diagnosis and treatment of sequel dental caries and other defeats of natural teeth.
Root canal treatment and other associated surgical procedures.
Traumatic dental injuries
Apicoectomy,
Aesthetic dentistry.
Microsurgery
Mission
To endorse the collective efforts of members in the field of conservative dentistry and Endodontics.
By publishing regular Periodical journals and other media providing core knowledge of the subject which will have wider and unlimited exposure of data will enhance sharing of knowledge.
And updating one with most recent methods, materials and equipments.
Objectives
A treatment procedure where by a minimum of the healthy tooth structure is removed during the restorative procedure.
Remove all defects and provide necessary protection of the pulp.
Important Infrastructure
Automatic Developer
Rubber dam kits
Phantom Head Unit
Bleaching Unit
Autoclaves
Ultrasonic cleaner
Equipments for casting procedures
Equipments for ceramics including induction casting machines/ burnout preheat furnaces/ wax elimination furnaces
Lab micro motor/ metal grinders / sand blasters/ polishing lathes/ duplicator equipment/ vacuum investment equipments
Intra-oral X-ray Unit
Plaster Dispenser
Model Trimmer
Lathe
Spindle Grinder
Vibrator
Burnout furnace
Porcelain furnace
Sandblasting Machine
Lab Airrotor
Pindex System
Circular saw
Vacuum mixer
Casting machine
Ceramic Unit
Teaching Learning Method
Lectures
Seminars and Tutorials
Laboratory and practical learning
Problem-based/ enquiry –based learning Project
Clinical and preclinical leaning
Research Methodology
e-learning
HOD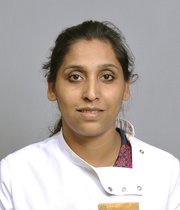 Dr. Sudha Mattigatti, (BDS,MDS,PhD)
Professor & Head.

Tel (Office) – 02164-241555/6/7

deansds@kvv.edu.in
Dr. Sudha Mattigatti, (BDS,MDS,PhD) -Department heads has charge of departments and monitor,lead,train,and manages staffs. -They also conduct research and sets goals. -Department head ensures that overall day-to-day operations run smoothly -Department provides strong academic leadership to achieves the highest possible standards of excellence in all its activities.
Staff

Dr. Kapil Wahane
BDS, MDS
Professor

Dr. Rushikesh Mahaparale
BDS, MDS
Associate Professor

Dr. Adish Saraf
BDS, MDS
Associate Professor
Dr. Sagar Pawar
BDS, MDS
Associate Professor

Dr. Aradhana Kamble
BDS, MDS
Associate Professor

Dr. Nitesh Kumar
BDS,MDS
Assistant Professor
Dr. Swati Raut
BDS, MDS
Assistant Professor
Dr. Akhil Rao
BDS, MDS
Assistant Professor

Dr. Prathamesh Lokhande
BDS,MDS
Assistant Professor

Dr. Priyanka Patil
BDS,MDS
Assistant Professor
Dr. Nilam Kadam
BDS, MDS
Assistant Professor

Dr. Neelam Patil
BDS, MDS
Assistant Professor
Dr. Nilesh Vaidya
BDS, MDS
Assistant Professor
Events, Webinar, Workshop, Conference
IPR (Intellectual Property Rights)
| Sr. No | Title of Patent | Name of Faculty | Application No. | Date |
| --- | --- | --- | --- | --- |
Publications
| Sr. No | Title of the paper | Name of the Author/s | Name of the Journal | Month of Publication |
| --- | --- | --- | --- | --- |
Copyrights
| Sr. No | Name of faculty / student | No and date | Title of Copyright |
| --- | --- | --- | --- |