Allied Sciences

02164-241555/6/7/8
Head of Department :
Dr. Girish R. Pathade
Professor and Head & Dean, Krishna Institute of Allied Sciences
About Department Of Allied Sciences
Krishna Institute of Allied Sciences has established in 2007 under Krishna Institute of Medical Sciences "Deemed to be University," Karad. Presently under Krishna Institute of Allied Sciences, the institute offers M.Sc. Biotechnology, M.Sc. Microbiology, M. Sc. Pharmaceutical Microbiology, M.Sc. Environmental Science, B.Sc. Microbiology, B.Sc. Biotechnology, PG Diploma (Fermentation Technology, Food Processing & Preservation Technology), and Ph.D. programs. Keeping in view the modern, developing, and application aspects of the subjects in Life sciences. The institute focuses on a multidisciplinary approach, to shape the students' careers in accordance with the regional and national needs of society and to keep pace at par NEP-2020. Presently, the Choice Bases Credit System (CBCS) pattern has been introduced across all the courses, so that the students are exposed to a large area of various courses, Krishna Institute of Allied Sciences provides a conducive environment for students which helps them to achieve good placements in Research and academic institutions. Krishna Institute of Allied Sciences has a good number of MoUs with academic institutions and industries which help in increasing collaborative activities.
Vision
1) To establish a well-developed post-graduate department of Biotechnology, Microbiology Pharmaceutical Microbiology, and Environmental Science.
2) To establish the department as "Biotechnology, Microbiology Pharmaceutical Microbiology, and Environmental Science Research Centre".
3) To establish links with industry and industry personnel for good placement of the students.
4) To align programs and courses with NEP-2020.
Mission
To prepare Competent, Smart, and Dynamic Biotechnologists, Microbiologists, Pharmaceutical Microbiologists, and Environmentalists that are required in academic institutes, research and professional organizations, and in various industries such as Biotechnology, Pharmaceutical, Food & Dairy Industries, for Environmental Audits, Consultancies, and development of state of the art research center.
Objectives
The principle objectives of the programs:
To communicate basic knowledge in Biotechnology, Pharmaceutical Microbiology, Environmental Science, and Microbiology through the teaching of Molecular Biology, Biochemistry, Cell Physiology & Metabolism, Tissue Culture, Bioinformatics, Medical Microbiology, Immunology, Environmental Sciences, etc.
To give exposure to the detailed theoretical knowledge of various branches of Biotechnology like rDNA Technology, Environmental Biotechnology, Industrial Fermentations, Microbial Technology, Immunology, Pharmaceutical Biotechnology, etc.
To help students understand the microorganisms such as eubacteria, archaebacteria, rickettsia, actinomycetes, fungi, etc. with their characteristics, physiology & metabolism, molecular genetics, enzymes, etc.
To give students detailed knowledge about the use of microorganisms for waste treatment, fuel production, and bioleaching of metals.
To make students understand how to control microorganisms using various physicochemical agents and how activities of microbes have been exploited in the industry for the production of alcohols, antibiotics, organic acids, vitamins, amino acids, vaccines, plant hormones, etc.
To give the student exposure to Research methodology through the project work and instill in them research aptitude.
To give them exposure to Industrial setup and Industrial work culture by way of organization of study tours/ Educational Visits to Industries.
To give rigorous practical training to the students so as to make them competent to work comfortably in Biotech/ Pharmaceutical Industries
Important Infrastructure
1) Smart Classrooms
2) Tissue Culture Laboratory (ATC/PTC)
3) Molecular Biology and Genetics Laboratory
4) Departmental Library and Student Reading Room
Teaching Learning Method
Various student-centric learning methods are adopted to ensure that students are active participants than remaining passive listeners in the teaching-learning process. Some of these methods are:
Student seminars-preparation of topics by the students, for the students with the guidance from Teacher.
Models and Charts preparation by students on selected topics to enhance their skills.
SDL (Self Directed Learning)-Giving selected topics as home assignments.
Participatory Learning- Students actively participate in the symposium, debates, and essay competitions on various topics during the celebration of various days such as the Birth Anniversary of Karl Erecky the Father of Biotechnology, the Birth Anniversary of Daniel Nathans the Father of Modern Biotechnology, the Birth Anniversary of Louis Pasteur the Honorary Father of Microbiology and Biotechnology.
E-learning: computer-based learning, web-based learning
Group Discussions: Communicative situation allows the participants to share their views and opinions with other participants.
Field learning - Industrial visits of the students give them an idea about the translation of theoretical knowledge into practice & give them exposure to industrial setup, industrial system of work, and how work goes on in each unit of industry like production, Quality Control(QC), Quality Assurance (QA), R&D
HOD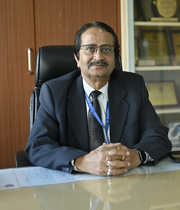 Dr. Girish R. Pathade
Professor and Head & Dean, Krishna Institute of Allied Sciences

Tel (Office) – 02164-241555/6/7/8

deankais@kvv.edu.in
Dr. G. R. Pathade graduated from Shivaji University, Kolhapur in the year 1979 with Microbiology as a principal subject, with first class & post graduated in the year 1981 from Yashwantrao Chavan College of Science, Karad (then Science College, Karad) (affiliated to Shivaji University, Kolhapur) secured first rank, obtaining academic excellence he achieved M. Phil. in Microbiology from University of Pune, in 1989 & Ph.D. in Microbiology from Shivaji University, Kolhapur in 1994. Finally honored with D. Lit. of South America University, Uruguay. Throughout his academic carrier, he has worked as an Assistant Professor and Associate Professor of Microbiology at Y. C. College of Science, Karad for 25 years (1981 to 2006). He continued his impactful work in education, serving as Chief coordinator (Biotechnology, Microbiology & Environmental Sciences) of Fergusson College, Pune in the period from 2006 to 2014 and then as Principal of Haribhai V. Desai College, Pune in the period from 2014 to 2020-21. Presently he is Dean of Krishna Institute of Allied Sciences, Krishna Vishwa Vidyapeeth (Deemed to be University), Karad (U.G. / P.G. / Ph.D. Microbiology/ Biotechnology/ Environmental Sciences). His growing research portfolio complements a long-standing commitment to excellence in teaching, learning & research for more than 40 years. His research interests pertained guidance to 15- M.Phil., 15 – Ph.D., and more than 200 U.G. / P.G. research projects in the diverse subjects of Life Sciences, in various reputed institutions including Pune University, Shivaji University, YCMOU (Nashik). He has published more than 200 research papers in peer-reviewed National/ International journals. His keen interest & commitment exceled him to be a referee for the evaluation of Ph. D. thesis of other universities like Pune, Mumbai, BAMU, SRTM University, Nanded, YCMOU, Nashik, Shivaji University, Kolhapur, Hemchandracharya, North Gujrat University, Patan, Gujrat, CSU University, Kanpur, Rajasthan University, Zunuzunu, etc. He has more than 50, National / International conferences, workshops, and symposia where he worked as a Resource person / Chairing sessions to his credit. He has written five reference books in Microbiology, Biotechnology, and Environmental Sciences. His positive & challenging behavior has achieved academic heights. In his long career experience, he has organized 30 State/ National / International conferences. He is a frequent presently member of National & International conferences. He was Chairman of the Principal's selection committees and LICs at various reputed universities like Pune University, Shivaji University, and Mumbai University. He has worked as Chairman of BOS in Microbiology & a member of the Academic Council of Pune University from 2016 to 2021, BOS member of Bharati Vidyapeeth, Pune, KIMSDU, Karad, and YCIS, Satara (Autonomous), Vivekanand College, Kolhapur (Autonomous), Member of Ph.D. Admission Committee, PG teacher recognitions, Reviewer of research papers to different National / International journals. He worked as a member of different professional bodies of Pune University, Shivaji University, Kolhapur, and Mumbai University. His academic devotion and sincerity have contributed him to being a Chairman/Member of various committees in various institutions and KVV(DU), Karad including the Standing Committee of Deans, Research Cell Committee, Research Fund Allocation Committee, Ph. D. Cell, Board of Examiners(BOE), Academic Council, Board of Management (BOM). He is an ex-senator of Shivaji University, Kolhapur during 2000-2005, etc. His substantive contributions to Research have recognized him for 05 Indian Patents and research-related activities at International Institutions like the Pacific AG group, Florida. He is awarded 08 State and National awards with his vast academic and research experience. He has provided consultancy to more than 25 organizations. Recently he is appointed as an external expert for (the FTRI recruitment/ promotion panel and a research committee member of Mahila Mahavidyalaya, Karad.
Staff

Dr. Snehal A. Masurkar
Ph.D. Biotechnology, M.Sc. Biotechnology, B.Sc. Microbiology
Dean (Academics), Assistant Professor

Ms. Jayashri P. Nanaware
M.Sc. Biotechnology, B.Sc. Botany Pollution
Assistant Professor

Dr. Jayant R. Pawar
Ph.D. Biotechnology, M.Sc. Biotechnology, B.Sc. Biotechnology
Assistant Professor

Dr. Abhay A. Ghadge
Ph.D. Biotechnology, M.Sc. Biotechnology, B.Sc. Biotechnology
Assistant Professor

Dr. Prajakta B. Shete
Ph.D. Biochemistry, PGD Bioinformatics, M.Sc. Biochemistry, B.Sc. Microbiology
Assistant Professor

Dr. Pranay D. Abhang
D.Sc. Environmental Biotechnology, Ph.D. Environmental Science, M.B.A. Environmental Management, M.Sc. Environmental Science, M.Sc. Biotechnology, B.Sc. Biotechnology, GATE Biotechnology, NET Environmental Science
Assistant Professor

Dr. Aparna G. Pathade
Ph.D. Microbiology ,M.Phil. Biotechnology, M.Sc. Microbiology, B.Sc. Microbiology
Assistant Professor

Mrs. Mrudula M. Bendigeri
M.Sc. Microbiology, B.Sc. Microbiology, NET Agricultural Microbiology, SET Life Science, GATE Life Science
Assistant Professor

Mrs. Ashwini V. Jadhav
M.Sc. Microbiology, B.Sc. Microbiology
Assistant Professor

Dr. Sonal G. Chonde
UGCWPDF Environmental Science, Ph.D. Environmental Science, M.B.A. Human Resource, Management and Marketing Management, PGD Geoinformatics, Diploma Industrial Safety Health and Environment, M.Sc. Environmental Science, B.Sc. Chemistry, SET Environmental S
Assistant Professor

Mrs. Shilpa S. Ruikar
PGD Educational Administration, M.Sc. Microbiology, B.Sc. Microbiology
Assistant Professor

Ms. Aishwarya D. Jagtap
M. Sc. Pharmaceutical Microbiology, B. Sc. Chemistry
Assistant Professor
Courses
<PageQuerySet [<Course: B.Sc. Microbiology>, <Course: B. Sc. Biotechnology>, <Course: B.Sc. Environmental Science>, <Course: B.Sc. Nutrition & Dietetics>, <Course: B.Sc. Food & Dairy Technology>, <Course: M.Sc. Biotechnology>, <Course: M. Sc. Microbiology>, <Course: M.Sc. Pharmaceutical Microbiology>, <Course: M. Sc. Environmental Sciences>, <Course: PG Diploma in Fermentation Technology>, <Course: PG Diploma in Food Processing & Preservation Technology>, <Course: Ph. D. Industrial Microbiology>, <Course: Ph. D. Environmental Sciences>, <Course: Ph. D. – Microbiology>, <Course: Ph. D. – Biotechnology>]> []
Events, Webinar, Workshop, Conference
Labs
Tissue Culture Laboratory (ATC/PTC) & Molecular Biology and Genetics Laboratory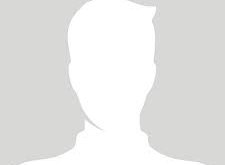 Tissue Culture Laboratory (ATC/PTC)
Molecular Biology and Genetics Laboratory
IPR (Intellectual Property Rights)
| Sr. No | Title of Patent | Name of Faculty | Application No. | Date |
| --- | --- | --- | --- | --- |
Publications
| Sr. No | Title of the paper | Name of the Author/s | Name of the Journal | Month of Publication |
| --- | --- | --- | --- | --- |
| 1 | Isolation, screening and characterization of gelatinase and protease producing microorganisms from organic kitchen waste | Snehal A. Masurkar | EM International, INTERNATIONAL JOURNALS | March 2023 |
| 2 | Isolation and characterization of polyhydroxybutrate (PHB) producing microorganisms from karad region ,Maharashtra. | Patil G.V. and G.R. Pathade | EM International, Ecology, Environment and Conservation | March 2023 |
| 3 | Isolation and characterization of polyhydroxybutrate (PHB) producing yeast from soil. | G. V. Patil and G. R. Pathade | Bioinfolate | February 2023 |
| 4 | "Microbial consortia preparation for amylase, protease, gelatinase, lipase & production from isolates obtained from organic kitchen waste" | Masurkar Snehal and Pathade Girish R. | Nature Environment and Pollution Technology | February 2023 |
| 5 | Stabilisation of spent wash by polyhydroxybutrate (PHB) producing microorganisms isolated from karad region,Maharashtra. | G. V. Patil and G.R.Pathade | Nature Environment and Pollution Technology | June 2023 |
| 6 | "Cellulase Producing Serratiamarcescens Isolated From Organic Kitchen Waste " | Snehal A. Masurkar and Girish R. Pathade | Bioinfolet. | June 2023 |
| 7 | "Isolation, screening & characterization of lipolytic, proteolytic & gelatinolytic microorganisms from organic kitchen waste". | Snehal A. Masurkar, Girish .R. Pathade | Bulletin of Environment,, Pharmacology and Life Sciences [BEPLS] | February March 2023 |
| 8 | Production and characterization of Polyhydroxybutrate by Bacillus subtilis GP 10 using distillery waste as a substrate. | Patil G. V. and G.R.Pathade | Bulletin of Environment,, Pharmacology and Life Sciences [BEPLS] | February March 2023 |
| 9 | Evaluation Of Jeevamrutham (Organic Biofertilizer) For It's Use In The Devising An Nutrient Medium For The Isolation Of Bacteria | Shilpa S. Ruikar, Avadhoot Gharge, Girish R. Pathade | EM International, Ecology, Environment and Conservation | May 2023 |
| 10 | Preparation Of Alternative Media Source For The Cultivation Of Bacteria, Fungi And Plant Tissue Culture Using Fermented Agro Waste | Snehal A. Masurkar, Girish R. Pathade, Mrunalini Jadhav | EM International, Ecology, Environment and Conservation | May 2023 |
| 11 | Production Of Indole Acetic Acid (Iaa) From Endophytic Bacteria Isolated From Saussurea Obvallata | Nanaware J. P., Mirgale G. S., Masurkar S. A., Pathade G. R. | EM International, Ecology, Environment and Conservation | May 2023 |
| 12 | INVESTIGATION OF BIOLARVICIDAL POTENTIAL OF Spilanthesacmella Murr. FLOWER EXTRACT | Jayant Pawar, Vikas Maske, Arti Zende, Aparna Pathade, Snehal Masurkar, Girish Pathade, E. A. Singh, Mrudula Bendigiri | EM International, Ecology, Environment and Conservation | May 2023 |
| 13 | Optimization Of Production Conditions For Bacteriocins Of Lactic Acid Bacterial (Lab) Isolates | Pathade A.G. and Bodhankar M.G. | EM International, Ecology, Environment and Conservation | May 2023 |
| 14 | Characterization of Agnihotra Ash | Pranay D. Abhang and Girish R. Pathade | EM International, Ecology, Environment and Conservation | May 2023 |
| 15 | COMBUSTION STUDIES OF AGNIHOTRA YAJNYA | Pranay D. Abhang and Girish R. Pathade | EM International, Ecology, Environment and Conservation | May 2023 |
| 16 | DIMINUTION OF AIR, WATER AND SOIL POLLUTANTS DUE TO AGNIHOTRA | Pranay D. Abhang and Girish R. Pathade | EM International, Ecology, Environment and Conservation | May 2023 |
| 17 | Transposon Mutagenesis for enhancement of nitrogen fixing ability of Rhizobium japonicum infecting Vigna radiata | Abhay Ghatage, Rachna Pandey and Dr. G. R Pathade | EM International, Ecology, Environment and Conservation | May 2023 |
| 18 | Dextran-Coated Fe3o4 Nanoparticles For Hyperthermia Therapy Application | P. B. Shete, G. R. Pathade | EM International, Ecology, Environment and Conservation | May 2023 |
| 19 | Screening Of Actinomycetes Effective Against Pathogen Causing Bacterial Blight Of Pomegranate | Bendigeri M. M., Attar Y.C., Pathade G.R., Chonde S.G. | EM International, Ecology, Environment and Conservation | May 2023 |
| 20 | Studies On Pesticide Resistant Phosphate Solubilizing Bacteria From Grape Yard Soil | Jadhav A. V., Shaikh N. R., Pathade G. R. | EM International, Ecology, Environment and Conservation | May 2023 |
| 21 | Green Synthesis Of Silver Nanoparticles Using Moringa Oleifera Seed Extract And Its Antimicrobial Potential Against The Water Borne Pathogens | Chonde S. G., Raut P. D. Pathade G. R. Bendigeri M. M | EM International, Ecology, Environment and Conservation | May 2023 |
| 22 | Isolation And Characterisation Of Pigment Producing Bacteria From Solid Food Waste Sample | Shaguftanaz S. Shaikh, Swaleha A. Shaikh, Rahul S. More, G.R. Pathade | EM International, Ecology, Environment and Conservation | May 2023 |
| 23 | Isolation And Screening Of Amylase Producing Bacteria From Soil And Production Of Amylase | Swaleha A. Shaikh, Dipali R. Khot, G. R. Pathade | EM International, Ecology, Environment and Conservation | May 2023 |
| 24 | Antibacterial Activity Of Syzygium Aromaticum Extracts (Clove Oil) On The Etiological Agent Of Dental Caries | Jadhav Yashashree D., Garud Nandutai, G.R. Pathade | EM International, Ecology, Environment and Conservation | May 2023 |
| 25 | DETERMINATION OF ANTIBACTERIAL ACTIVITY OF LACTIC ACID BACTERIA ISOLATED FROM MEAT SAMPLES | Amod Khandkar, Arti Zende, Girish Pathade | EM International, Ecology, Environment and Conservation | May 2023 |
| 26 | CONTROL OF AIRBORNE BACTERIA BY PERFORMING AGNIHOTRA | Pranay D. Abhang* and Girish R. Pathade | Bulletin of Environment,, Pharmacology and Life Sciences [BEPLS] | February/ March,2023 |
| 27 | EVALUATION OF PHYSICO-CHEMICAL AND MICROBIOLOGICALPROPERTIES OF FERMENTED MILK (CURD) PREPARED BY USING Capsicum annum (CHILLI) AS A STARTER FOR FERMENTATION | Shilpa S. Ruikar*, Shivanjali Katte, Girish R. Pathade | Bulletin of Environment,, Pharmacology and Life Sciences [[BEPLS]] | February/ March,2023 |
| 28 | SCREENING OF BIOSURFACTANT PRODUCING PSEUDOMONAS SPP. FROM OIL CONTAMINATED SOIL AND OPTIMISATION OF BIOSURFACTANT PRODUCTION USING MOST EFFICIENT STRAIN | Nanaware J. P., Khabale P. V. | Bulletin of Environment,, Pharmacology and Life Sciences [[BEPLS]] | February/ March,2023 |
| 29 | BACTERIOCINS FOR THE CONTROL OF UNDESIRABLE ORGANISMS IN THE PRESERVATION OF PROCESSED FROZEN FISHES | Pathade A.G.*1 and Bodhankar M.G.2 | Bulletin of Environment,, Pharmacology and Life Sciences [[BEPLS]] | February/ March,2023 |
| 30 | EVALUATION OF ANTIMICROBIAL ACTIVITY OF SOME INDIAN SPICES AGAINST SOME BACTERIA | Jadhav Yashashree D, Khabale Snehal, Ruikar Shilpa, Pathade G.R. | Bulletin of Environment,, Pharmacology and Life Sciences [[BEPLS]] | February/ March,2023 |
| 31 | ANTIMICROBIAL ACTIVITY AND PHYTOCHEMICAL ANALYSIS OF LEAF, STEM AND FLOWER EXTRACTS OF Lantana camara AND Nerium oleander. | Jadhav A. V., Jadhav A.A., Pathade G. R. | Bulletin of Environment,, Pharmacology and Life Sciences [[BEPLS]] | February/ March,2023 |
| 32 | DETERMINATION OF ANTIBACTERIAL ACTIVITY OF BIFIDO BACTERIA ISOLATED FROM FERMENTED FOOD SAMPLES | Arti Zende1, Sapana Rawate1, Neelam Dharmadhikari1, Girish Pathade1 | Bulletin of Environment,, Pharmacology and Life Sciences [[BEPLS]] | February/ March,2023 |
| 33 | PRODUCTION, PURIFICATION AND CHARACTERIZATION OF GLUCOAMYLASE BY SOLID-STATE FERMENTATION METHOD USING WHEAT BRAN AND RICE FLAKE AS SUBSTRATE. | Ms. Shaguftanaz. S. Shaikh, Ms. Sapkal Hemlata Pandurang, Dr.G.R. Pathade | Bulletin of Environment,, Pharmacology and Life Sciences [[BEPLS]] | February/ March,2023 |
| 34 | Green synthesis of Iron Oxide Nanoparticles by Cytoplasmic Extract of Lactobacillus acidophilus for biomedical applications | Prajakta B. Shete*, Girish R. Pathade | Bulletin of Environment,, Pharmacology and Life Sciences [[BEPLS]] | February/ March,2023 |
| 35 | Distinctive colony morphology- A tool fordifferentiation ofXanthomonas axonopodis PV punicae from other members of genus Xanthomonas | M. M.Bendigeri 1,Y.C.Attar 2, G.R.Pathade3, S.G. Chonde 1. | Bulletin of Environment,, Pharmacology and Life Sciences [[BEPLS]] | February/ March,2023 |
| 36 | Production of Indole Acetic Acid in Transposon induced mutants of Rhizobium japonicum infecting Vigna radiata | Abhay Ghatage1*, Rachna Pandey2 and Dr.G.R Pathade3 | Bulletin of Environment,, Pharmacology and Life Sciences [[BEPLS]] | February/ March,2023 |
| 37 | Quality of Drinking water at consumer end at Saidapur village, Tal- Karad, Dist- Satara | Chonde S. G., Jadhav R. S. Bendegali M. M. & Pathade G. R. | Bulletin of Environment,, Pharmacology and Life Sciences [[BEPLS]] | February/ March,2023 |
| 38 | Isolation and screening of thermophiles producing Polyhydroxyalkanoates (PHAs). | S.A. Shaikh* and G. R. Pathade | Bulletin of Environment,, Pharmacology and Life Sciences [BEPLS] | February/March 2023 |
| 39 | Fabrication of PET/PU/ZnO NPs based Polymer Nanocomposite for Uniform Dispersion of ZnO Nanoparticles by Bar Spreading and Chemical Bath Deposition Method | Pawar, J., Deshmukh, R., Ruikar, S., Pisal, S., Masurkar, S., Bhayani, M., & Kale, S. C. | In IOP Conference Series: Materials Science and Engineering | 2021, February |
| 40 | Antibacterial Effects of ZnO NPs Synthesized by Solvothermal Method against Pseudomonas sp. Extracted from Saliva Ejector Tubing. | Pisal, S., Pawar, J., Kale, S. C., Nanaware, J., Henry, R., Ruikar, S., & Masurkar, S. | Int J Cur Res Rev | 2021 |
| 41 | Realization of Electrochemically Grown a-Fe2O3 Thin Films for Photoelectrochemical Water Splitting Application | Rokade, A., Jadhav, Y., Jathar, S., Rahane, S., Barma, S., Rahane, G., & Roy, A. | Engineered Science | 2021 |
| 42 | Hydrothermal generation of 3-dimensional WO3 nanobars and nanobricks, their antimicrobial and anticancer properties | Nilam Qureshi, Seungjae Lee, Ravindra Chaudhari, Pramod Mane, Jayant Pawar, Bhushan Chaudhari, Manish Shinde, Sunit Rane, Taesung Kim and Dinesh Amalnerkar | J. Nanosci. Nanotechnol | 2021 |
| 43 | Microwave-Assisted Solvothermal Synthesis of Tungsten Oxide (WO3)Nanoparticles for Microbial Inhibition. | Harini, S., Aswini, A., SC, K., Jayashri Narawane, J. P., & Snehal Masurkar, S. R. | Int J Cur Res Rev | 2021 |
| 44 | Determination of Antagonistic Effect of CuO NPs against Bacterial Cultures | Aswini. A, Vijayapradeep. S, Kumar. D, Prakash. V, Henry, R., & Pawar, J. | Asian Journal for Convergence in Technology (AJCT) | 2022 |
Copyrights
| Sr. No | Name of faculty / student | No and date | Title of Copyright |
| --- | --- | --- | --- |